News Coverage
Latest news from Gross National Happiness USA, the broader GNH movement, and essays about growing personal and collective happiness.
Content is provided by a variety of contributors and partners.
View All News and posts or click on the following news topics to access select blogs and articles.
GNHUSA related blog posts and essays from diverse contributors

Thoughtful explorations of gross national happiness issues and questions, including the interplay between community and individual well being.
GNHUSA produced news and announcements

Independent multi-media coverage of our work

Happiness Walk reports
Gross National Happiness (GNH) Movement – relevant research, opinion pieces and activities

News from our partners
The Power of a Positive No to Increase Happiness
In 2005, after I had applied for the Masters in Mediation program at Woodbury College, I sat down with the Admissions Director for an informational interview.  "Would the program involve much conflict?" I asked her.  In retrospect, how embarrassing.  A mediator's main job is to be calm in the midst of sometimes stormy conflicts,...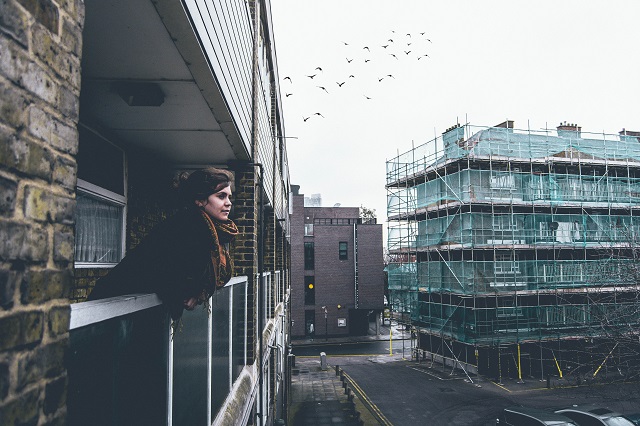 Stop Fixating on Economic Growth -- Let's Talk About Quality of Life
On December 10, 2016, online news source Truthout published this very thoughtful essay by John de Graaf, the Director of Public Relations & Communications of the Happiness Alliance, on the need to move away from unrestrained capitalism toward a more cooperative way of life.  Truthout has given GNHUSA permission to re-post John's article here. It's necessary to...
How Happiness and Sustainability Connect
This essay is by Laura Musikanski, executive director and co-founder of the Happiness Alliance.  Her reflection was originally published on April 25, 2016 at that group's blog site and remains timeless. Blog  The best way to predict the future is to design it. Buckminster Fuller. For the last ten years, my life has been dedicating to help design...
GNHUSA Appoints Two Powerful Women to Our Advisory Board
Laura Musikanski As current president of GNHUSA, I am pleased and grateful to announce that both Laura Musikanski, executive director of the Happiness Alliance (happycounts.org) and Sharon Parker, who recently retired as the Assistant Chancellor for Equity and Diversity at the University of Washington Tacoma, have agreed to serve on the GNHUSA Advisory...

A Message from the New President
By GNHUSA President Rob Moore When I was choosing between graduate programs five years ago, I recall having a phone conversation with a current graduate student at UC Berkeley's Goldman School of Public Policy. "So, do you ever talk about other measures of value at Berkeley? You know, besides dollars and cents?" I asked, perhaps naively. The...
Exciting News from New Zealand: Plans to Use Well-being Measures!
New Zealand Prime Minister Jacinda Ardern. We were so excited to read about New Zealand Prime Minister Jacinda Ardern's February 1st speech, in which she announced ground-breaking plans for her country to measure its success holistically, using a tool and framework her Finance Minister Grant Robertson is calling, "the well-being budget." In...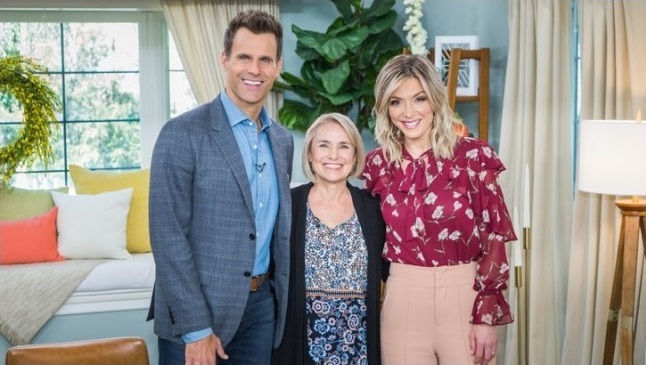 Appearing on Hallmark Channel's Home and Family Show
Paula Francis visits with Home and Family to share her journey, which has lead her to walk over 7,000 miles in 24 states. She explains that a Happiness Walk is a walk around the country to ask people what really matters in life. She encourages the walking over driving because that is the best...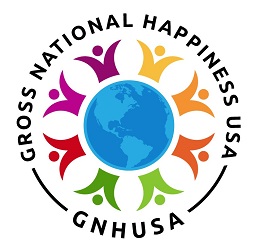 Across the Board … Positive Changes and Additions to GNHUSA Leadership Team
The past few months have seen a surge of activity for the Board of Directors of GNHUSA. We have expanded our board to include members from across the country, who offer a wide variety of skills and interests that we feel will serve to move the GNH mission forward. At our April Board meeting, we...
Something Magical Happened - What's Next
Well, that's it! I arrived in Boston on November 2nd, greeted by family and friends, after walking 10,000 miles over the course of seven years. Gifted with the unique opportunity to see this beautiful country at 3 mph, I savored the wonder and distinct character of 32 states while meeting thousands of people with...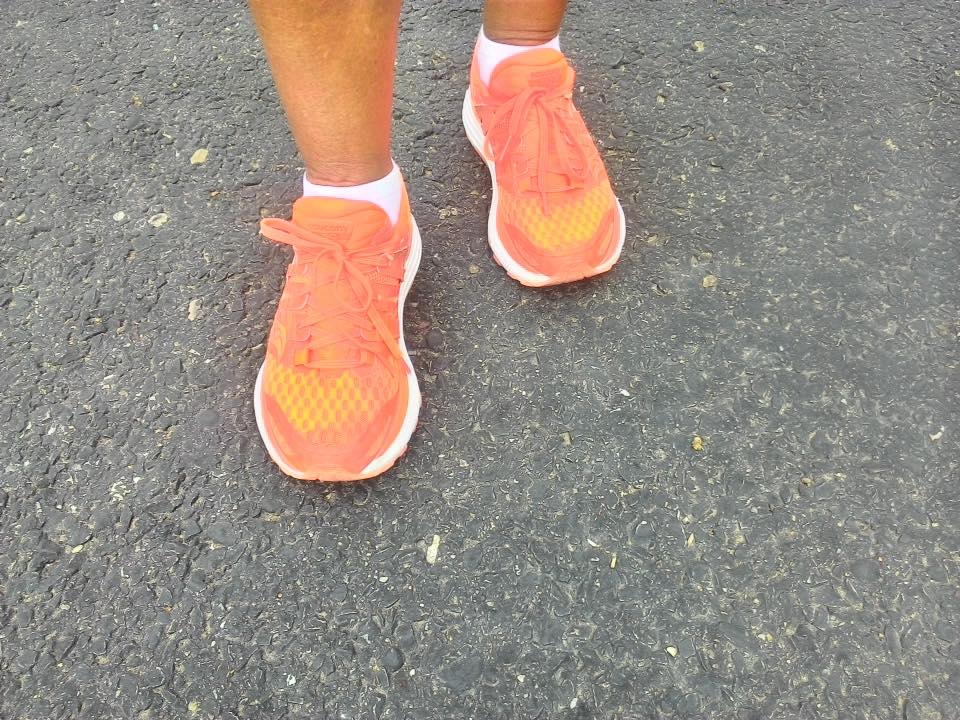 Dispatches from the Happiness Walk
Lead Happiness Walker Paula Francis recently sent her GNHUSA colleagues this colorful and upbeat dispatch from Arizona.  We decided to share it with you! Dear folks: I just wanted to send an update now that I've been out for about a month. I'm writing one week out east of Phoenix in Overgaard, AZ sitting in a...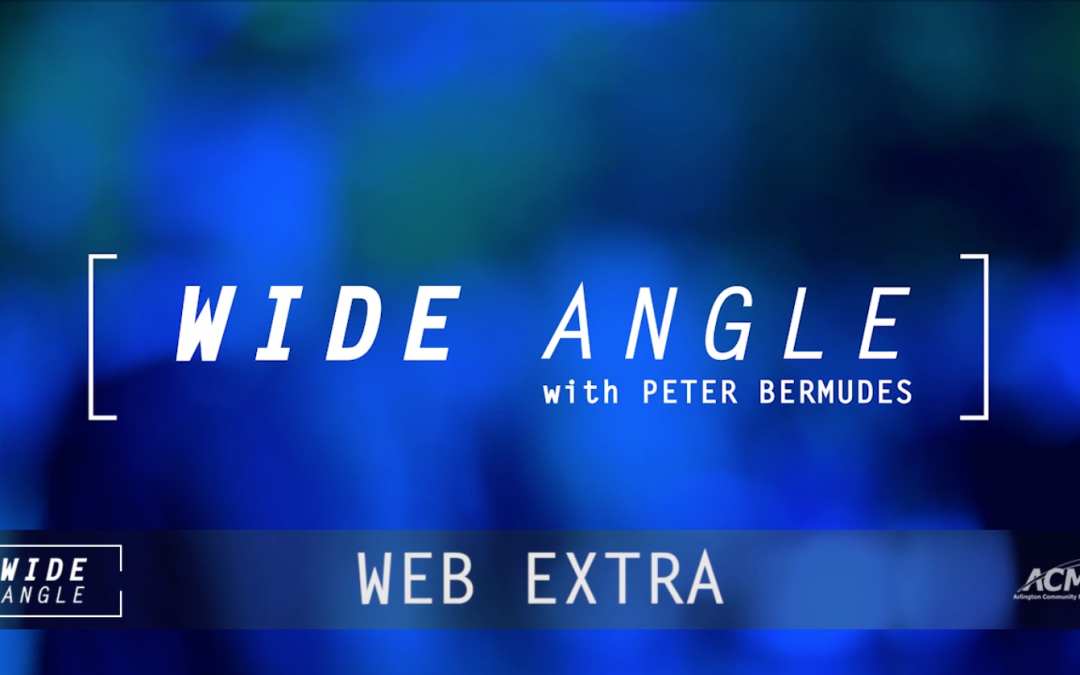 Measuring What Matters With Arlington Community Media
Arlington, Massachusetts TV producer Peter Bermudes began Episode 45 of his "Wide Angle" program on measuring what matters with this quote from Aristotle: "Happiness is the meaning and the purpose of life, the whole aim and end of human existence." With that, Bermudes was off to a rousing discussion with GNHUSA president and co-founder...
The Happiness Walk Hits the Halfway Point!
On October 23, 2016, lead Happiness Walker Paula Francis together with friends Brianna, Kaili, and her cycling companion Nic celebrated the Walk's 4,000th mile -- halfway to the final goal of 8,000 in late summer 2018.  Mile 4,000 happened in Phoenix, Arizona -- a long, long way from the Walk's starting point in 2012...
The Divine in the Data
If you are reading this, it is likely you are one of the thousands of people I've met walking around the country or perhaps you have rooted for me from the sidelines. Some of you have generously opened your homes to me, a few of you have selflessly walked by my side, and many...
GNHUSA Advocates for Trustworthy Governance at March for Truth Rally
GNHUSA President Ginny Sassaman shares a unifying vision for trustworthy governance at the March for Truth rally in Montpelier, Vermont June 3, 2017. One of the great benefits of the way I experience grief is, my house gets cleaner. The news of the United Airways/Chicago police assault of an innocent passenger...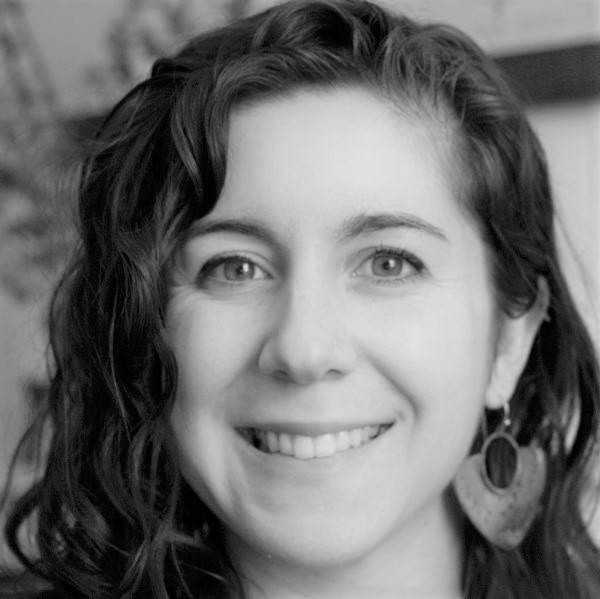 Kati Gallagher Joins GNHUSA Board
GNHUSA welcomes Kati Gallagher as she joins the organization as a new board member. Kati is a graduating master's student at the University of Vermont studying Community Development & Applied Economics and is completing a thesis on wellbeing measurement. Part of her thesis is an analysis of the 2017 Vermont Happiness Index, a statewide survey...
Great Coverage of the Walk from Arizona's Leading Newspaper
"Woman on an 8,000 mile trek for 'happiness' reaches Phoenix" The headline of an October 22, 2016 feature article in The Arizona Republic @azcentral about GNHUSA's Paula Francis and the arrival of the Happiness Walk in that western city.  The article, by Megan Janetsky, continued: "What matters most in life? That's the question Paula Francis seeks to answer...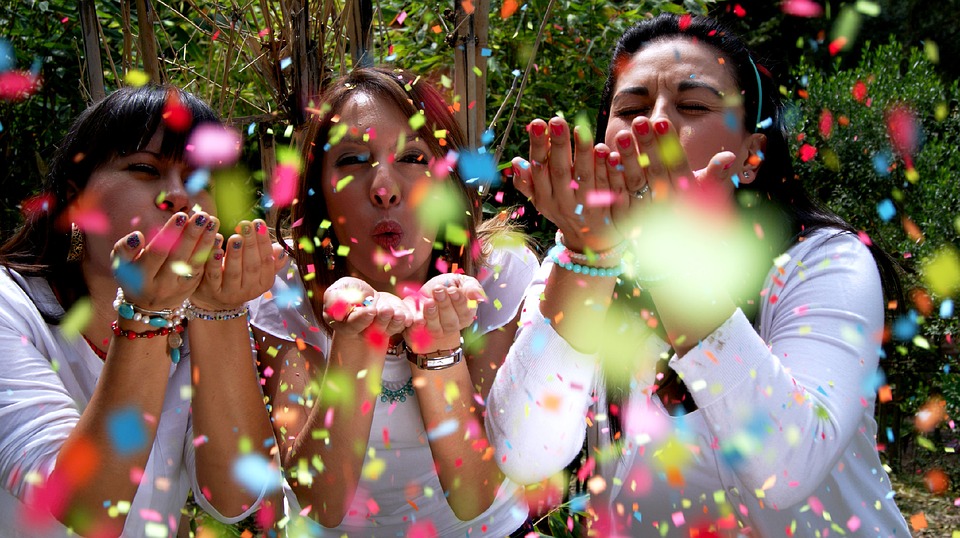 What If The Well-Being of a Nation Was About More Than GDP?
We are so pleased to re-post this article by Ashley Sullivan from Jane Goodall's Good News For All which features a report from the International Fund for Animal Welfare (IFAW) entitled, "Measuring What Matters: True Well-Being for Animals and People,"  by Beth Allgood, Marina Ratchford, and Kate Large.  Beth, we are proud to point out, is...
GNH Supports The People's Climate March: A Look Inside How It Works When You Are Serious About Happiness
If you think measuring the right things could change the world, then it behooves you to measure the way you go about promoting that idea. So, if you had been a fly on the wall at the last few Gross National Happiness Board meetings, you would have heard a lot of discussions about the development,...
Exciting Development in the Happiness Movement: The Happiness Roundtable
On June 30th, GNHUSA was an honored and enthusiastic participant in an exciting new international, collaborative effort to advance the happiness movement: The Happiness Roundtable. Founded and curated by Paul Rogers and Laura Musikanski, Executive Director of the Happiness Alliance, the first roundtable included 3 remarkable hours of international conversation -- from Seattle to Australia...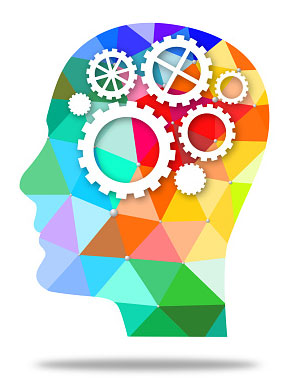 5 Ways to Take Happiness Seriously
Editor's Note: Welcome to our new Board of Directors member, Rob Moore, the author of this post. He brings a unique perspective to our work. A lot of people I know scoff when I start bringing up "happiness" in a public policy context. Happiness doesn't get the attention that other social goals like economic growth,...
Special News Report on GNHUSA
Across The Fence reports on Gross National Happiness USA On March 20th, 2018 - The International Day of Happiness, Across The Fence aired a special news report about Gross National Happiness USA and the movement to change how we measure progress and success in order to increase personal happiness and collective wellbeing. The news segment...
CPA Cheryl Lopriore Appointed to GNHUSA Advisory Board
The GNHUSA Board is very pleased to announce that Cheryl D. Lopriore, CPA, has been appointed to the organization's Advisory Board.  In this role, Cheryl will specialize in handling GNHUSA's financial needs and bookkeeping. As a self-employed Certified Public Accountant (CPA), Cheryl is highly qualified for her new GNHUSA position.  Her practice specializes in entity and individual...
Pennsylvanian Named GNHUSA's New Volunteer Activist Coordinator
Julia Palmer Knight, our new Volunteer Coordinator GNHUSA has always been a volunteer activist organization. Lately, as the GNH concept gains more traction, we're noticing an uptick in activity around the country. This is very exciting! From volunteers in California working to help transcribe and analyze interviews from the first half...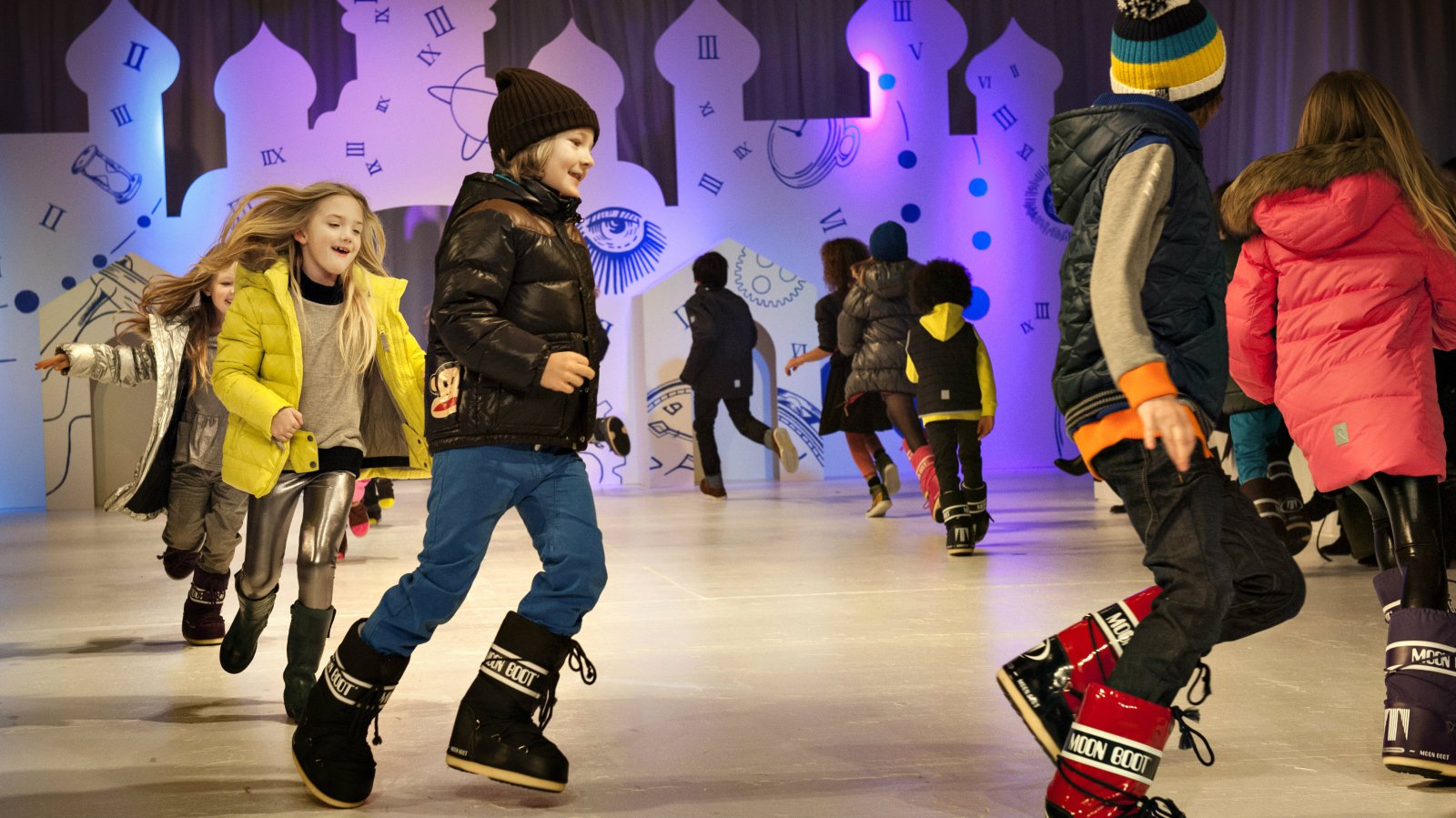 Denmark Has Figured Out How to Teach Kids Empathy and Make Them Happier Adults
By Jenny Anderson, published by Quartz, 8/22/16 "Empathy, or the ability to read another person's emotions, is a critical life skill. Many fear children are losing it—and that they'll be less happy as adults as a result.  A University of Michigan study of nearly 14,000 college students found that students today have about 40% less...
New Insight on Measuring What Matters
Even for those of us involved in the Gross National Happiness movement, it can sometimes be challenging to get excited about the phrase, "measuring what matters." It seems so dry, so lacking in passion -- yet it is critically important to our personal and collective well-being.  We simply must see beyond the data to...
Bhutan Happiness Conference: True Well-Being for Animals, People
IFAW Project Manager Dr. Erika Flores agreed to foster momma dog Kiki, who was abandoned by her previous owner, and her 8 newborn puppies. A neighbor who sometimes feeds Kiki had noticed that she was pregnant, and was concerned about the health and safety of mom and pups. Dr. Flores...

Let's Think Bigger About "The Economy"
What is "the economy?" At first, this might seem like an esoteric question, but it has ramifications for how we approach public policy questions. This question has special relevance for those of us who conduct cost-benefit analysis, which has been called the "gold standard in applied welfare economics." At times, I have referred to cost-benefit analysis...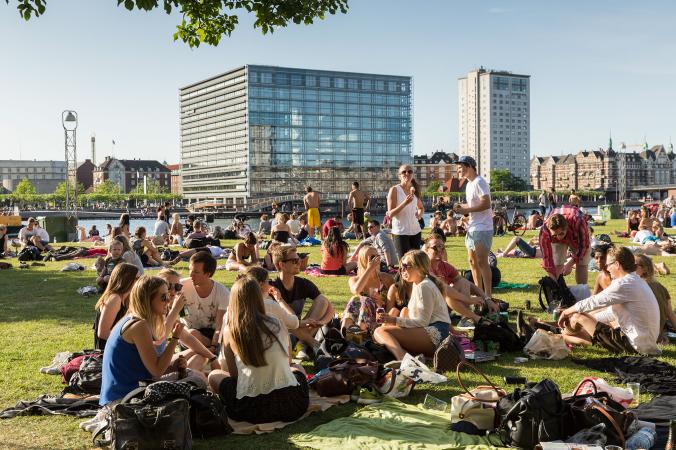 National Geographic: Visit the Top 10 Happiest Countries in the World
By Angie McPherson Looking for a travel destination with great views and friendly people? Try following a cue from the 2016 World Happiness Report. Every year the United Nations measures the quality of life for citizens around the world through surveys and data analysis. The same 13 countries have dominated the top of the list since...
What counts during COVID-19?
If there is one point of agreement among prognosticators in 2020, it's that the second quarter of the year does not look good for the economy. A range of different forecasters including investors, former Federal Reserve Chair Janet Yellen, and the Congressional Budget Office have all projected that the national GDP will contract by...
GNHUSA: Part of New Economy Video Series
When the organizers of the Vermont Poor People's Campaign first got going, they asked Gwen Hallsmith, Founder of Global Community Initiatives, Executive Director of Public Banking Institute, and long time friend of GNHUSA, what a new economy in Vermont might look like.  Since she also is one of the leaders of the coalition Vermonters...
CONTENT IDEAS:
To submit news material for consideration, please contact us.
DISCLAIMER:
GNHUSA is grateful to our blog contributors. Each essay represents the writer's individual perspective, which GNHUSA may or may not endorse.