News Coverage
Latest news from Gross National Happiness USA, the broader GNH movement, and essays about growing personal and collective happiness.
Content is provided by a variety of contributors and partners.
View All News and posts or click on the following news topics to access select blogs and articles.
GNHUSA related blog posts and essays from diverse contributors

Thoughtful explorations of gross national happiness issues and questions, including the interplay between community and individual well being.
GNHUSA produced news and announcements

Independent multi-media coverage of our work

Happiness Walk reports
Gross National Happiness (GNH) Movement – relevant research, opinion pieces and activities

News from our partners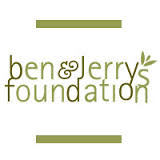 Ben and Jerry's Foundation Provides Generous Grant Support to GNHUSA!
GNHUSA is pleased to announce that we are the recipients of a "small grant award" of $1,000 from the Ben & Jerry's Foundation.  We had requested funding for our grassroots efforts, including the Happiness Walk.  The Grantmaking Committee wrote that they were impressed with our project "and felt it warranted some support." We are very...
Costa Rica: Lessons for a Happy, Sustainable Future
Costa Rican clothesline, by Jennifer Sassaman Here at GNHUSA, one of our favorite people is Nic Marks, creator of the Happy Planet Index which "measures what matters: sustainable well-being for all. It tells us how well nations are doing at achieving long, happy, sustainable lives." Nic, who is also a statistician...
GNH special guest talk by George Lewis - January 18th
Gross National Happiness Perspectives. Learn how GNH is developing locally and globally with George Lewis and GNHUSA board members. Thursday January 18th 6-7:30pm Kellogg-Hubbard Library - East Montpelier Room 135 Main St., Montpelier, VT 05602 Hear a Global Perspective from special guest, George H. Lewis GNH - A vehicle to a new paradigm George H. Lewis is an internationally acclaimed...
Great Coverage of the Walk from Arizona's Leading Newspaper
"Woman on an 8,000 mile trek for 'happiness' reaches Phoenix" The headline of an October 22, 2016 feature article in The Arizona Republic @azcentral about GNHUSA's Paula Francis and the arrival of the Happiness Walk in that western city.  The article, by Megan Janetsky, continued: "What matters most in life? That's the question Paula Francis seeks to answer...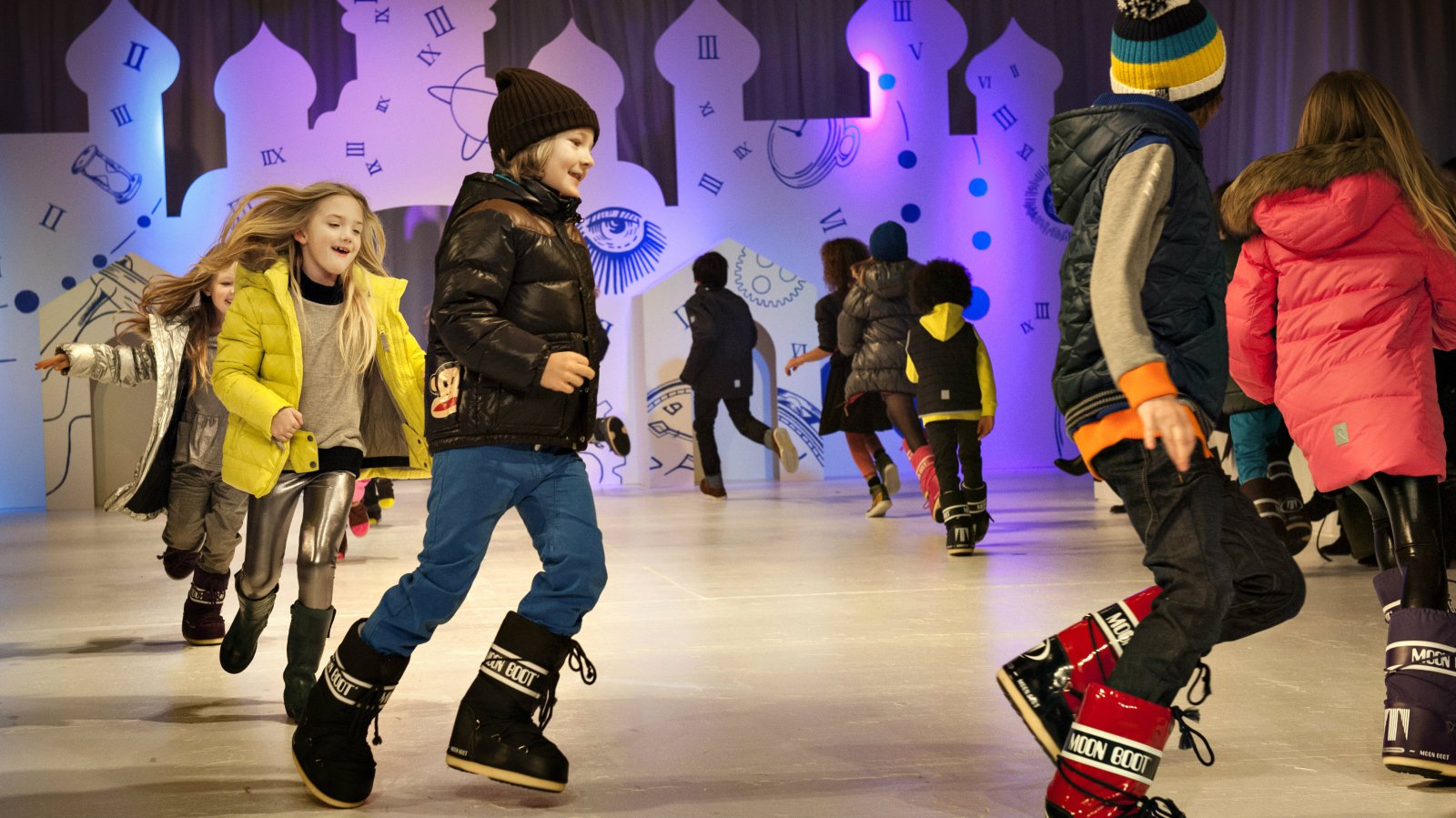 Denmark Has Figured Out How to Teach Kids Empathy and Make Them Happier Adults
By Jenny Anderson, published by Quartz, 8/22/16 "Empathy, or the ability to read another person's emotions, is a critical life skill. Many fear children are losing it—and that they'll be less happy as adults as a result.  A University of Michigan study of nearly 14,000 college students found that students today have about 40% less...
GNHUSA Advocates for Trustworthy Governance at March for Truth Rally
GNHUSA President Ginny Sassaman shares a unifying vision for trustworthy governance at the March for Truth rally in Montpelier, Vermont June 3, 2017. One of the great benefits of the way I experience grief is, my house gets cleaner. The news of the United Airways/Chicago police assault of an innocent passenger...
Pope Francis: Powerful People Don't Want Peace Because They Profit from War
Editor's note: other than climate change, perhaps the most compelling argument to move away from a GDP paradigm and toward a more complex and complete Gross National Happiness framework is to help the world step back from the profits of war.  The Ring of Fire Network reported Pope Francis' remarks on this topic in May...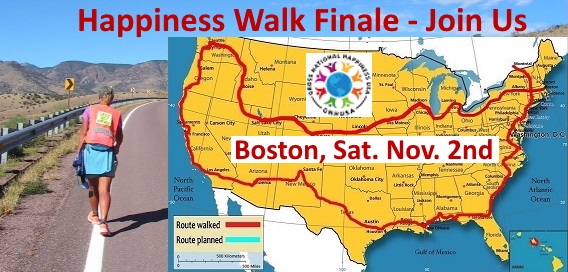 Join the final steps of the 10,000 mile Happiness Walk in Boston - Nov. 2nd
Join Paula Francis and GNHUSA in person as the Happiness Walk concludes. The 10,000 mile Happiness Walk, a 7-year project of Gross National Happiness USA, will conclude in Boston, MA at 2pm on Saturday November 2nd, located in the Free Speech Area of the historic Boston Common. There are also 2 walking options for anyone...
Online Business Publication Highlights Well-Being Measures for Employees
One of the cornerstone's of GNHUSA' s work is the concept that what we choose to measure is critically important in guiding policy-making, in businesses as well as on the governmental level.  Naturally we're interested in how others are approaching the "measuring-what-matters" issue -- like Sharon Florentine, Senior Writer for the online business site,...
How Well Does A GDP Approach to Measuring Personal Happiness Work?
One way that people can better understand the limited utility of measuring societal success using only GDP-type results (i.e., money and material wealth) is to ask the same question regarding our personal lives. Does trying to live up to a GDP standard make us happier, less happy, or neither? That's essentially the question Greater Good Magazine reporter...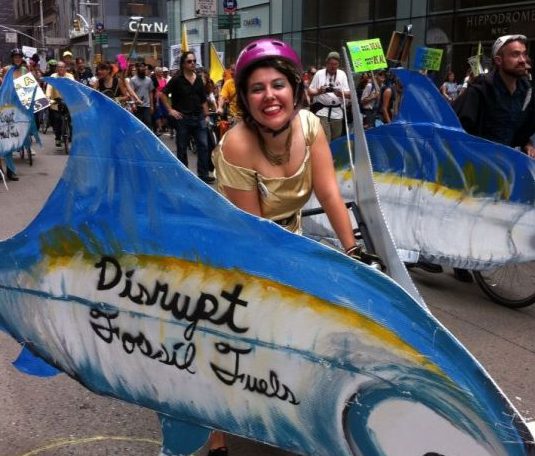 The People's Climate March: We Are the Ones We've Been Waiting For
As the threats of climate change increase, the relevance of this blog -- published first in October 2014 at the HappinessParadigm.com -- also increases. Traveling to New York City for the People's Climate March on September 21, 2014 was one of the best decisions I've ever made.  Yes, it made me happy.  Intensely, deeply, indescribably...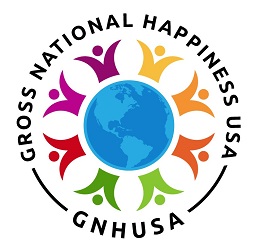 Across the Board … Positive Changes and Additions to GNHUSA Leadership Team
The past few months have seen a surge of activity for the Board of Directors of GNHUSA. We have expanded our board to include members from across the country, who offer a wide variety of skills and interests that we feel will serve to move the GNH mission forward. At our April Board meeting, we...
A Literally Novel Approach to Spreading the GNH Message
R. Vania's new novel that centers around Gross National Happiness. Editor's note: When author R. Vania recently sent GNHUSA a copy of her new new novel The Dragon's Children, we were curious about why she decided to write a fiction book in which Gross National Happiness plays such a key role....
New Insight on Measuring What Matters
Even for those of us involved in the Gross National Happiness movement, it can sometimes be challenging to get excited about the phrase, "measuring what matters." It seems so dry, so lacking in passion -- yet it is critically important to our personal and collective well-being.  We simply must see beyond the data to...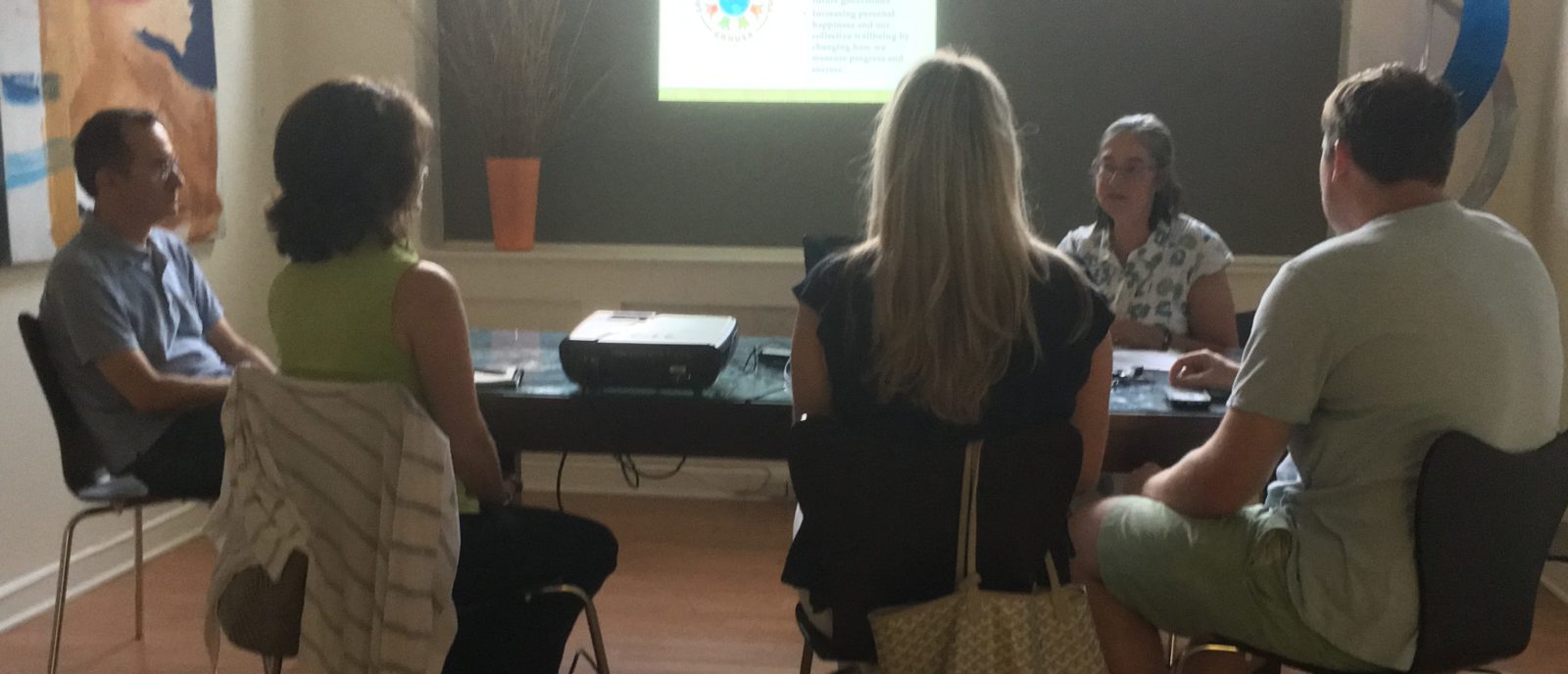 Let's Have More Conversations Like These
On a hot summer night, the beginning of a long Fourth of July weekend, a hardy group gathered in Princeton, NJ to discuss adopting GNH policies in the United States to better enable widespread pursuit of...
An Update on the Inaugural World Happiness Summit
On September 29, 2016, Live Happy published an interview with World Happiness Summit founder Luis Gallardo about the how's and why's of the upcoming event.  An excerpt from the interview, by Donna Stokes, follows: "Join the party in Miami from March 17–19. The inaugural World Happiness Summit (WoHaSu) is on its way to Miami, March 17–19,...
While the election is over, IT'S not over
The election result is actually a reflection of a deep wound that exists now; a rift, that might have been partially healed, that is pulling apart once again. Just like a wound on your little finger, it's quite sensitive; and it's once again prone to infection and worse if it's allowed to fester. In this case,...
The Happiness Walk Heads East!
GNHUSA Board members Liz MacGahan and Ginny Sassaman join Paula Francis for the Walk in May, the last day of walking north. Starting in August 2012, the Happiness Walk has headed South, West, and North, arriving in Seattle in May 2018. Today, July 25, Paula Francis is back in Seattle where...

The Pursuit of Happiness
          The Pursuit of Happiness Taking a cue from a small Buddhist kingdm, Tom Barefoot, A68, urges governments to rethink how they measure progress.   By Michael Blanding, illustration by Gaby D'Allessandro "Quick, what makes you happy? If you said economic growth, you are in the minority. When most of us think about...
A Happiness Walk Host Reflects on the Importance of the Happiness Movement
Happiness Walk hosts Lance and Kathy Chilton. By Lance Chilton We're all used to seeing everything ranked – a news magazine has made a name for itself producing rankings of everything from universities to hospitals. It seems every other day we see New Mexico ranking at the bottom of many lists: the...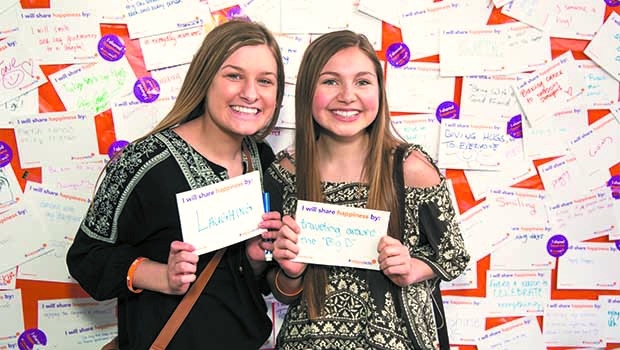 Live Happy Invites All to Join #HappyActs Celebration
Photograph by Brian Coats Help us make the world a happier place. Live Happy is thrilled to announce our fourth annual #HappyActs campaign! During the entire month of March, in honor of the United Nations' International Day of Happiness, we will be sharing #HappyActs—small, simple actions you can perform to spread kindness, fun and joy in...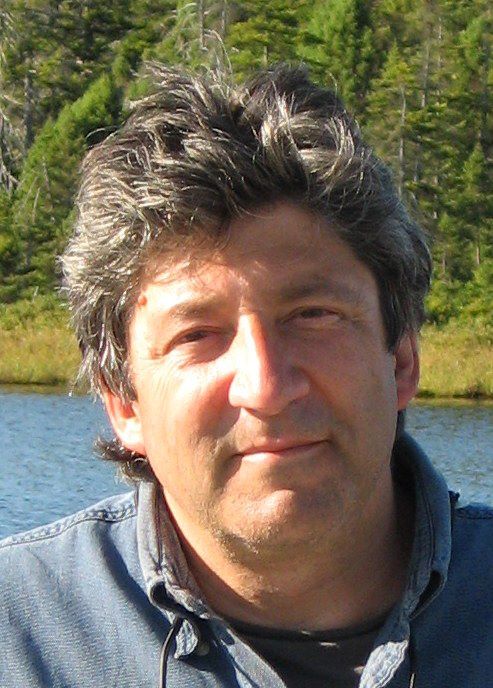 More to Life Than Money
"In his recent commentary Chamber of Commerce president William Moore cherry-picked some numbers to give a distorted perception of the economic life of Vermont. The real story is quite different.  Moore says our smallest-in-the-country Gross State Product is 'bad news.' It isn't." So begins a July 4th article in the Montpelier, VT Times Argus newspaper, "There's More...
Exciting News from New Zealand: Plans to Use Well-being Measures!
New Zealand Prime Minister Jacinda Ardern. We were so excited to read about New Zealand Prime Minister Jacinda Ardern's February 1st speech, in which she announced ground-breaking plans for her country to measure its success holistically, using a tool and framework her Finance Minister Grant Robertson is calling, "the well-being budget." In...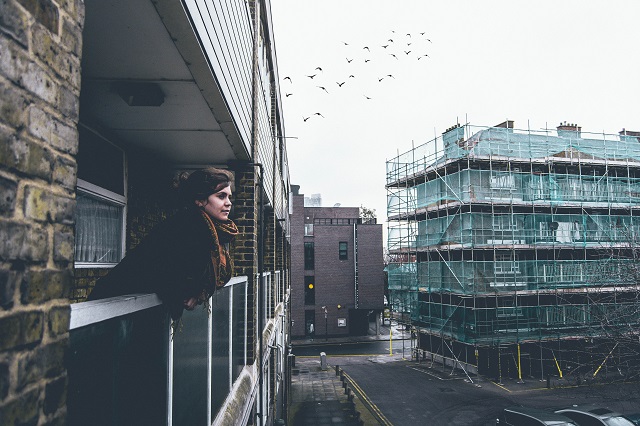 Stop Fixating on Economic Growth -- Let's Talk About Quality of Life
On December 10, 2016, online news source Truthout published this very thoughtful essay by John de Graaf, the Director of Public Relations & Communications of the Happiness Alliance, on the need to move away from unrestrained capitalism toward a more cooperative way of life.  Truthout has given GNHUSA permission to re-post John's article here. It's necessary to...
Exciting Night in Wisconsin!
Laura Kingston, Kelly Isabelle, Nancy Newman, and Robert Beezat at the first organizing meeting of GNHUSA-Wisconsin with GNHUSA President Ginny Sassaman, second from left. On a cold dark night in late November, a stalwart group of gross national happiness believers gathered in a cafe just outside Milwaukee, Wisconsin -- thus marking...
The Happiness Walk: Meaning and Joy in Florida
Note: this description of joining GNHUSA's Happiness Walk was originally published at HappinessParadigm.com in September 2015.  In September 2016, as the Walk heads from New Mexico to Los Angeles, this essay remains very relevant. Walking the happiness talk! "Trying to be happy by accumulating possessions is like trying to satisfy hunger by taping...
How Happiness and Sustainability Connect
This essay is by Laura Musikanski, executive director and co-founder of the Happiness Alliance.  Her reflection was originally published on April 25, 2016 at that group's blog site and remains timeless. Blog  The best way to predict the future is to design it. Buckminster Fuller. For the last ten years, my life has been dedicating to help design...
GNHUSA Expands Geographic Reach and Broadens Our Expertise with New Board Member, Jeannette Cabanis-Brewin
In January 2017, after years of studying Gross National Happiness principles, including traveling to Brazil for the 5th International GNH conference, writer/editor, organizational development expert and organic farmer Jeannette Cabanis-Brewin of rural Western North Carolina joined the GNHUSA Board.  She immediately agreed to serve as Secretary.Given Jeannette's background as a writer, editor, and poet,...

The Charter for Compassion Needs You -- or at Least, Your Picture!
What does compassion look like? Or more specifically, who does compassion look like?  Is it you?  If so, you just might be the perfect participant for the Charter for Compassion's fun new project.  The Charter, with whom is GNHUSA is proud to partner, is asking all of us who want to see more compassion in...
Breaking News: Results Are In for 2017 Vermont Happiness Study!
Results from the 2017 Vermont Happiness study are in, and 78% of Vermonters say they're happy.  This study, a unique collaboration between Gross National Happiness USA, the Happiness Alliance, the Vermont State Data Center and the Center for Rural Studies, explores Vermonters' dispositions across 11 life domains including social connectedness, physical health, material well-being and more.  The intent is to provide Vermonters with holistic...
CONTENT IDEAS:
To submit news material for consideration, please contact us.
DISCLAIMER:
GNHUSA is grateful to our blog contributors. Each essay represents the writer's individual perspective, which GNHUSA may or may not endorse.