News Coverage
Latest news from Gross National Happiness USA, the broader GNH movement, and essays about growing personal and collective happiness.
Content is provided by a variety of contributors and partners.
View All News and posts or click on the following news topics to access select blogs and articles.
GNHUSA related blog posts and essays from diverse contributors

Thoughtful explorations of gross national happiness issues and questions, including the interplay between community and individual well being.
GNHUSA produced news and announcements

Independent multi-media coverage of our work

Happiness Walk reports
Gross National Happiness (GNH) Movement – relevant research, opinion pieces and activities

News from our partners
Beyond GDP - new metrics for a more inclusive future, Envision podcast
Inspiring podcast discussion about Gross National Happiness GNHUSA co-founders, Paula Francis and Ginny Sassaman discuss the Gross National Happiness on the Envision podcast with host Thomas Rosenberg. They talk about the importance of moving beyond Gross Domestic Product as a measure of economic well-being, the Gross National Happiness framework, the conversations they've had with thousands of...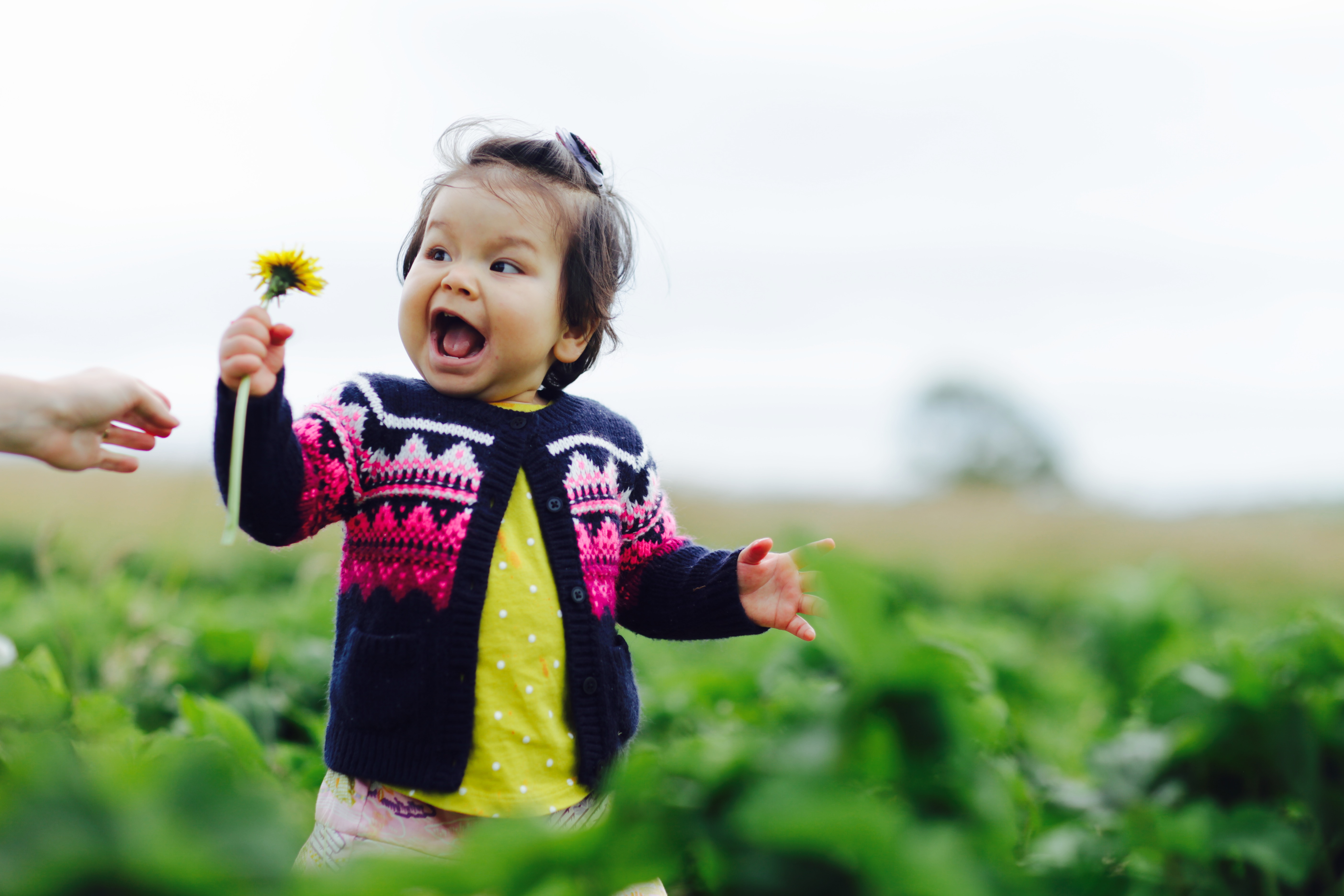 Good News! The 2018 Happiness Report Card Is Online. Bad News: It Doesn't Look Good. Good News: You Can Change That
Just out from our colleagues at the Happiness Alliance: an overview of 2017 data compiled from the Happiness Index, an online questionnaire available at happycounts.org. This year's "Happiness Report Card" is a combination of disquieting data points along with encouraging ideas how we can do better, especially in the areas of expressing love, caring for...
GNHUSA Expands Geographic Reach and Broadens Our Expertise with New Board Member, Jeannette Cabanis-Brewin
In January 2017, after years of studying Gross National Happiness principles, including traveling to Brazil for the 5th International GNH conference, writer/editor, organizational development expert and organic farmer Jeannette Cabanis-Brewin of rural Western North Carolina joined the GNHUSA Board.  She immediately agreed to serve as Secretary.Given Jeannette's background as a writer, editor, and poet, including...
What counts during COVID-19?
If there is one point of agreement among prognosticators in 2020, it's that the second quarter of the year does not look good for the economy. A range of different forecasters including investors, former Federal Reserve Chair Janet Yellen, and the Congressional Budget Office have all projected that the national GDP will contract by over...
The Happiness Walk Hits the Halfway Point!
On October 23, 2016, lead Happiness Walker Paula Francis together with friends Brianna, Kaili, and her cycling companion Nic celebrated the Walk's 4,000th mile -- halfway to the final goal of 8,000 in late summer 2018.  Mile 4,000 happened in Phoenix, Arizona -- a long, long way from the Walk's starting point in 2012 in...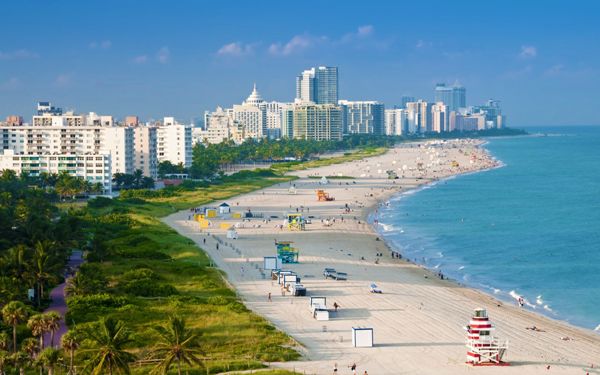 GNHUSA Delegation Will Join the World Happiness Summit
World Happiness Summit Yes, a GNHUSA delegation is headed for Miami, Florida in mid-March -- but don't expect us to spend a lot of time at the beach.  Instead, Paula Francis, Brian Kaminer, and Ginny Sassaman plan to spend a lot of time indoors, at the historic World Happiness Summit, working hard to raise awareness of...
When You're Ready, a Dose of Happiness
I realize my timing might be off.  Posting this happiness booster just days after a presidential election that left many of us -- including me -- devastated and exceedingly concerned about the future, may be long before many people are ready to read about happiness. I myself feel a low-grade stomach ache. The threats are...
Pope Francis: Powerful People Don't Want Peace Because They Profit from War
Editor's note: other than climate change, perhaps the most compelling argument to move away from a GDP paradigm and toward a more complex and complete Gross National Happiness framework is to help the world step back from the profits of war.  The Ring of Fire Network reported Pope Francis' remarks on this topic in May 2015:  "While...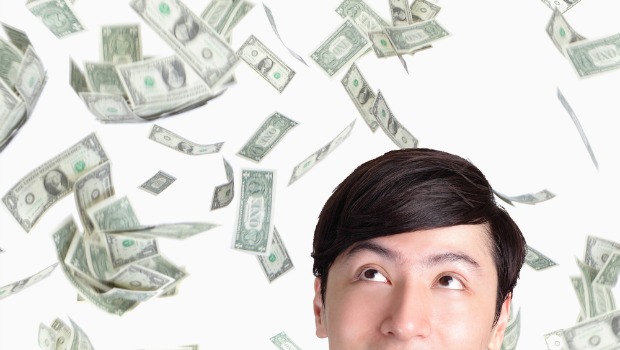 Intentional Investing and Happiness
Putting your money where your mind is We all feel happy when our investments make money. More money enables us to do things that give us joy, like providing for our families, supporting our communities and of course having fun. While most of us would agree that money can't buy happiness, we also know that it...
Special News Report on GNHUSA
Across The Fence reports on Gross National Happiness USA On March 20th, 2018 - The International Day of Happiness, Across The Fence aired a special news report about Gross National Happiness USA and the movement to change how we measure progress and success in order to increase personal happiness and collective wellbeing. The news segment highlights...
How Well Does A GDP Approach to Measuring Personal Happiness Work?
One way that people can better understand the limited utility of measuring societal success using only GDP-type results (i.e., money and material wealth) is to ask the same question regarding our personal lives. Does trying to live up to a GDP standard make us happier, less happy, or neither? That's essentially the question Greater Good Magazine reporter Jill...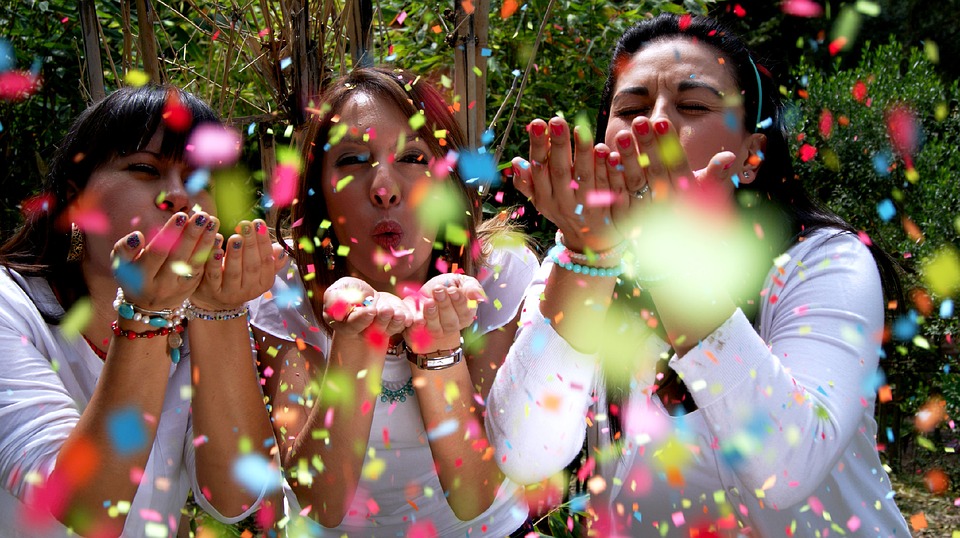 What If The Well-Being of a Nation Was About More Than GDP?
We are so pleased to re-post this article by Ashley Sullivan from Jane Goodall's Good News For All which features a report from the International Fund for Animal Welfare (IFAW) entitled, "Measuring What Matters: True Well-Being for Animals and People,"  by Beth Allgood, Marina Ratchford, and Kate Large.  Beth, we are proud to point out, is GNHUSA...
GNHUSA: Part of New Economy Video Series
When the organizers of the Vermont Poor People's Campaign first got going, they asked Gwen Hallsmith, Founder of Global Community Initiatives, Executive Director of Public Banking Institute, and long time friend of GNHUSA, what a new economy in Vermont might look like.  Since she also is one of the leaders of the coalition Vermonters for...

Generosity = Happiness
The world happiness report takes into account a lot of different aspects of each country when deciding which country has the happiest people. For the past three years, Finland has been at the top of world happiness. Supposedly, the Finish people are the happiest people in the world, not only are the Finish people very...
Supporting Animal Welfare with the Charter for Happiness
Beth Allgood, Campaigns Director in the United States for the International Fund for Animal Welfare, was at GNHUSA's kick-off of the Charter for Happiness in Santa Fe, New Mexico in June, 2016.  She published her insightful views on the connection between a GNH paradigm and animal well being at the IFAW website on June 10,...
Genuine Progress From The Bottom Up
Genuine Progress From the Bottom Up By Robert Beezat (www.robertbeezat.com) The 2017 EcoFest event in Racine, Wisconsin. Guest writer Robert Beezat is the author of  Knowing and Loving: The Keys to Real Happiness,  a philosophical and spiritual approach to happiness; and Character Based Management: A Key to More Productive & Effective Organizations, which focuses on job satisfaction (job-related...
Happiness Walk and research project resumes in California starting Oct.7th - Press Release
Building Evidence for a Practical, Sustainable, and Happier Future, the 8,000 mile Happiness Walk and research project resumes October 7th in Santa Monica, CA. Los Angeles, CA, October 2, 2017 In this time of apparent divisiveness, imagine a nationwide enterprise that identifies our common values—a hands-on research project that engages thousands of people across all political,...
GNH special guest talk by George Lewis - January 18th
Gross National Happiness Perspectives. Learn how GNH is developing locally and globally with George Lewis and GNHUSA board members. Thursday January 18th 6-7:30pm Kellogg-Hubbard Library - East Montpelier Room 135 Main St., Montpelier, VT 05602 Hear a Global Perspective from special guest, George H. Lewis GNH - A vehicle to a new paradigm George H. Lewis is an internationally acclaimed British...
The Happiness Walk Heads East!
GNHUSA Board members Liz MacGahan and Ginny Sassaman join Paula Francis for the Walk in May, the last day of walking north. Starting in August 2012, the Happiness Walk has headed South, West, and North, arriving in Seattle in May 2018. Today, July 25, Paula Francis is back in Seattle where she...
The Unifying Power of Happiness Dinners
There's a reason a picture of my granddaughter illustrates what is essentially an extended invitation to you -- yes, you, the person reading this right now -- to celebrate the 5th annual International Day of Happiness (IDOH) by hosting a Happiness Dinner.  The photo's relevance will soon be clear. First, though, I want you to know that...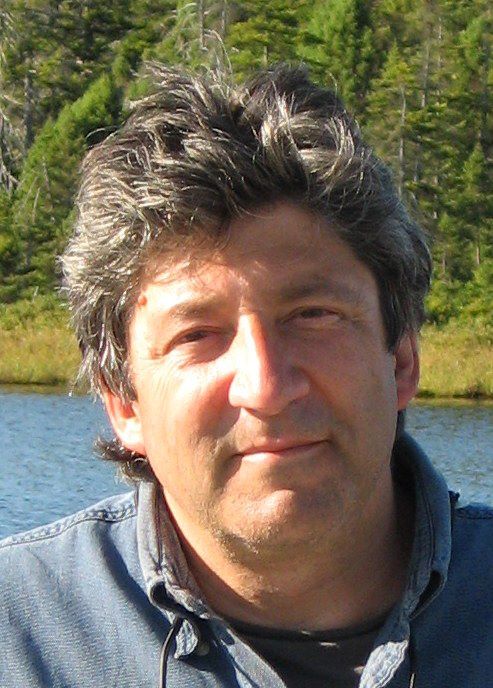 More to Life Than Money
"In his recent commentary Chamber of Commerce president William Moore cherry-picked some numbers to give a distorted perception of the economic life of Vermont. The real story is quite different.  Moore says our smallest-in-the-country Gross State Product is 'bad news.' It isn't." So begins a July 4th article in the Montpelier, VT Times Argus newspaper, "There's More To...

Time, Money and the Alternative
Gross National Happiness USA is part of the growing global happiness movement to put wellbeing at the center of our decision-making and policy discussions - at both the personal and systemic levels. One of the ways to accomplish this objective is by connecting with related movements and then raising awareness and harnessing that collective energy. Well, timebanking...
Practicing Gratitude Can Help Build the GNH Movement
Surprisingly, not everyone who believes in the urgency of the Gross National Happiness movement also appreciates the need to cultivate personal happiness and well-being. The opposite is also true: personal happiness aficionados may fail to embrace the GNH movement, relying instead on the over-stated belief that "happiness is an inside job." Well, yes, it is...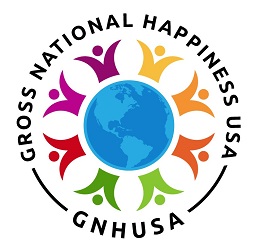 Across the Board … Positive Changes and Additions to GNHUSA Leadership Team
The past few months have seen a surge of activity for the Board of Directors of GNHUSA. We have expanded our board to include members from across the country, who offer a wide variety of skills and interests that we feel will serve to move the GNH mission forward. At our April Board meeting, we formally...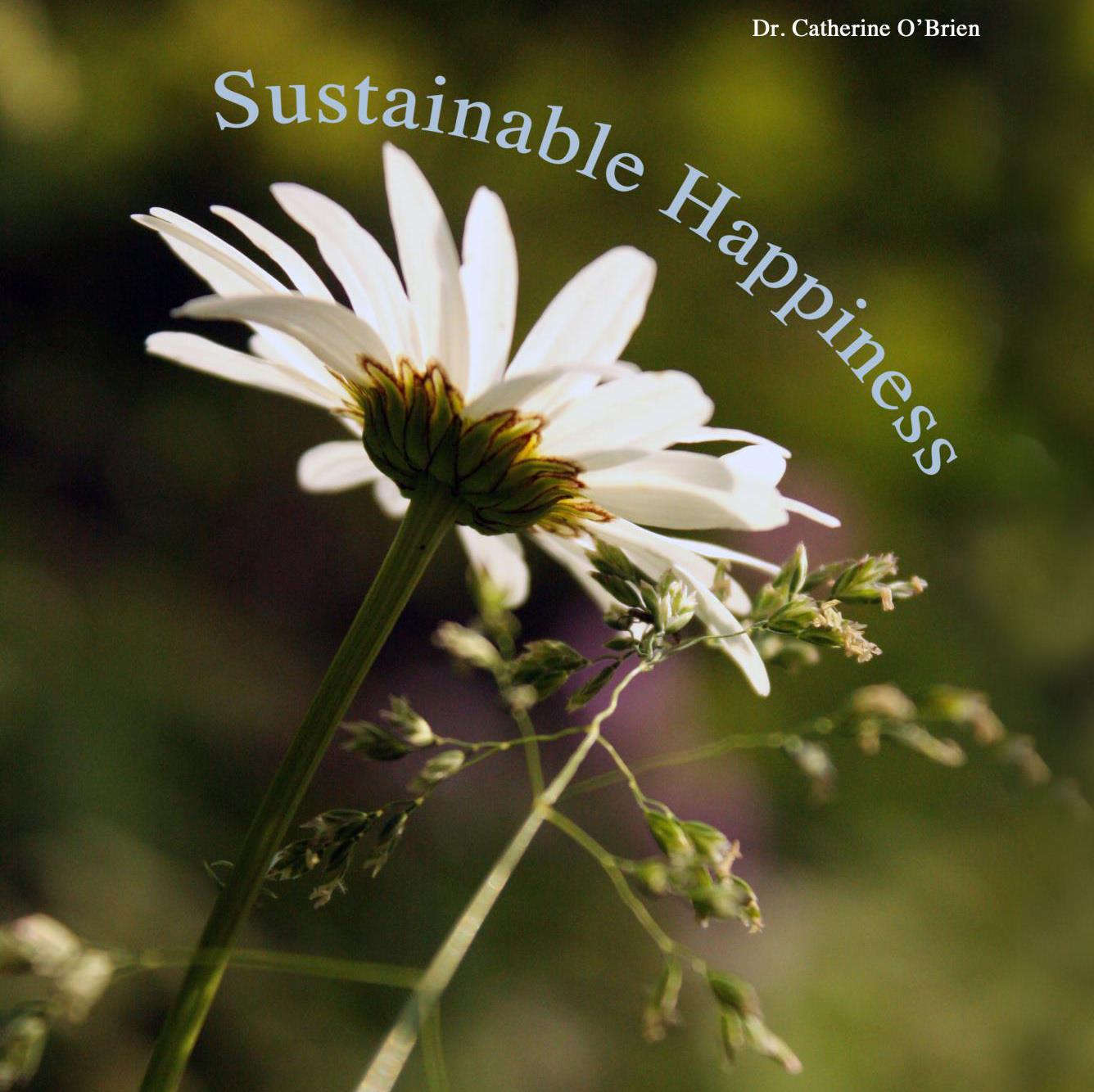 Well-Being For All, Sustainability
Sustainable "happiness contributes to individual, community and/or global well-being and does not exploit other people, the environment, or future generations."  By Catherine O'Brien • June 23, 2016 Excerpt from Education for Sustainable Happiness and Well-Being Why can't I learn what I want to learn when I want to learn it? Why do I have to learn the same...

Let's Think Bigger About "The Economy"
What is "the economy?" At first, this might seem like an esoteric question, but it has ramifications for how we approach public policy questions. This question has special relevance for those of us who conduct cost-benefit analysis, which has been called the "gold standard in applied welfare economics." At times, I have referred to cost-benefit analysis as...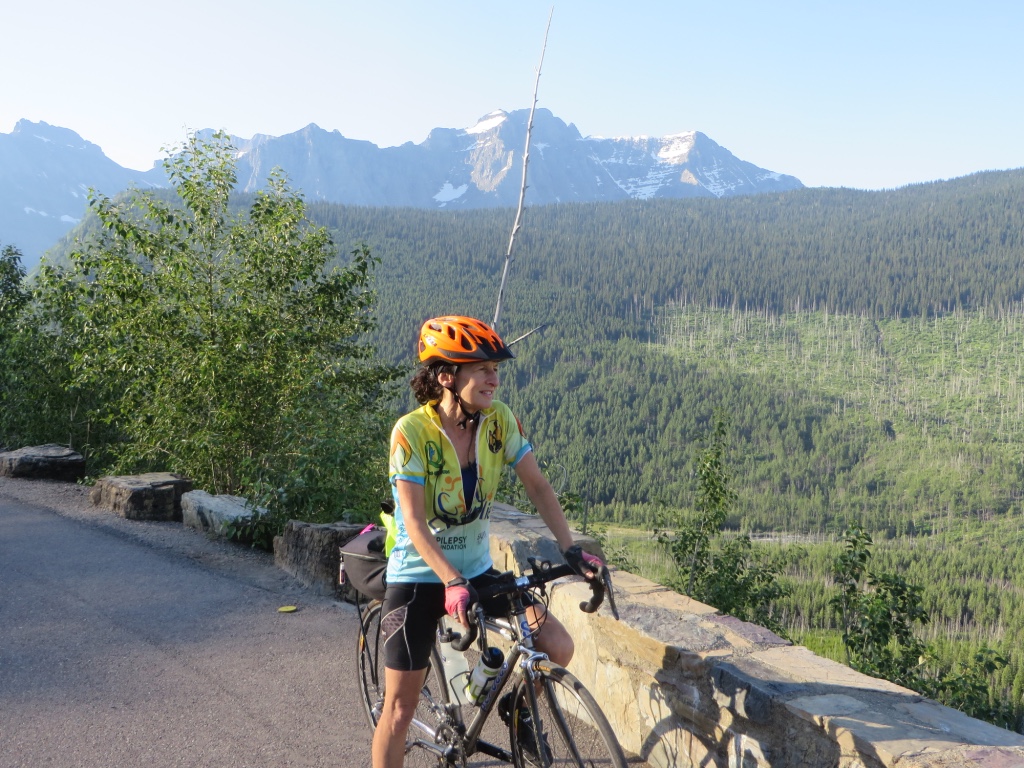 Happy Talk, With Veterinarians
By Julie Kumble Julie Kumble admires a mountainous view during a cross-country bike trip. // photo courtesy of Julie Kumble This past July, in the middle of making a cross-country bike journey, I presented a workshop at the American Veterinary Medical Association convention in Indianapolis. About 100 veterinarians spent two hours discussing "Leadership, Success and the Happiness Quotient" with...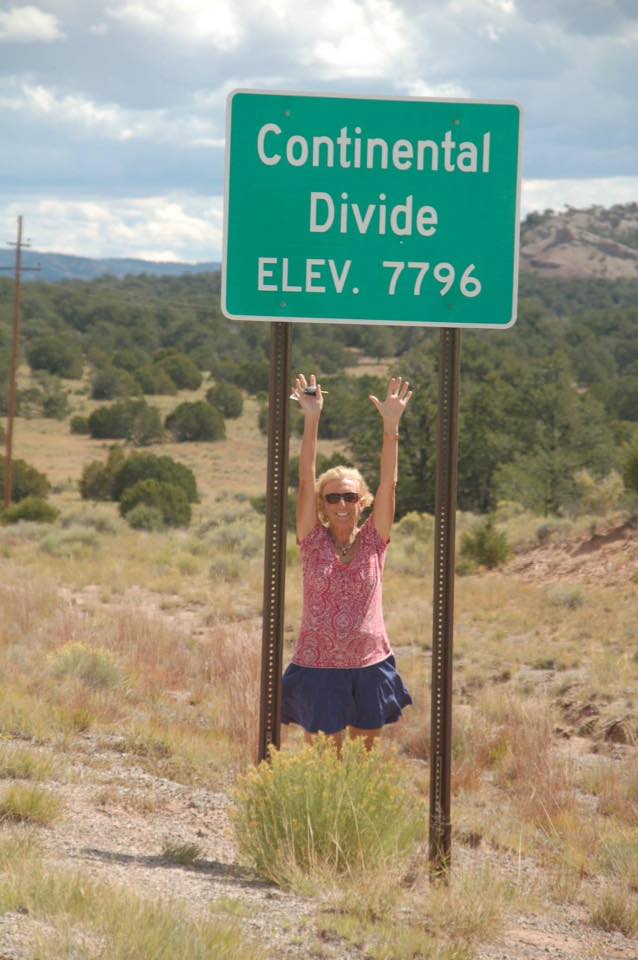 Becoming a Happiness Walker, and Loving It!
Suzanne conducting a "what matters most" interview on the road in New Mexico. By Suzanne Ganzak Carnill After meeting Happiness Walker Paula Francis on my home turf in Florida in 2015, I was determined to join her on the Walk.  My goal was September 2016 in New Mexico.   But how to prepare? I have...
Huge Gratitude to Linda Wheatley!
The visionary Linda Wheatley Tis the season for gratitude.  From a GNHUSA perspective, no one deserves our thanks -- and the thanks of everyone involved in the Gross National Happiness movement -- more than Linda Wheatley. Linda, who resigned from the Gross National Happiness USA (GNHUSA) board in September, was the key force behind the...
GNHUSA Advocates for Trustworthy Governance at March for Truth Rally
GNHUSA President Ginny Sassaman shares a unifying vision for trustworthy governance at the March for Truth rally in Montpelier, Vermont June 3, 2017. One of the great benefits of the way I experience grief is, my house gets cleaner. The news of the United Airways/Chicago police assault of an innocent passenger who...
CONTENT IDEAS:
To submit news material for consideration, please contact us.
DISCLAIMER:
GNHUSA is grateful to our blog contributors. Each essay represents the writer's individual perspective, which GNHUSA may or may not endorse.