News Coverage
Latest news from Gross National Happiness USA, the broader GNH movement, and essays about growing personal and collective happiness.
Content is provided by a variety of contributors and partners.
View All News and posts or click on the following news topics to access select blogs and articles.
GNHUSA related blog posts and essays from diverse contributors

Thoughtful explorations of gross national happiness issues and questions, including the interplay between community and individual well being.
GNHUSA produced news and announcements

Independent multi-media coverage of our work

Happiness Walk reports
Gross National Happiness (GNH) Movement – relevant research, opinion pieces and activities

News from our partners
The Happiness of Breaking Bread Together
A happy customer in line at the March 21 event in Cullowhee, NC, where two local nonprofits dedicated to feeding the hungry teamed up to serve a chef-prepared free meal to over 150 people. Although the first day of Spring (International Day of Happiness) seems far behind us now, reports and...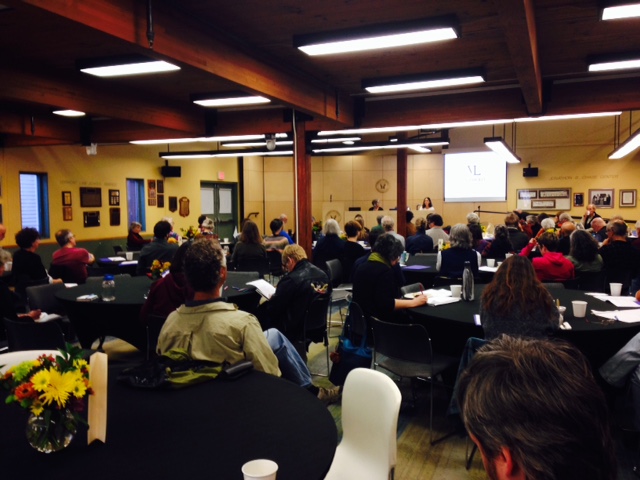 Conferences Affirm: GNHUSA Is On The Right Track
October 21 2017 Economics of Happiness/Local Futures conference in South Royalton, Vermont In October, GNHUSA Board member Michael Moser and I had the good fortune to attend the "Localize It: What Resilience Looks Like" conference, sponsored by the visionary international group Local Futures/Economics of Happiness at the Vermont Law School. That...
Beyond GDP - new metrics for a more inclusive future, Envision podcast
Inspiring podcast discussion about Gross National Happiness GNHUSA co-founders, Paula Francis and Ginny Sassaman discuss the Gross National Happiness on the Envision podcast with host Thomas Rosenberg. They talk about the importance of moving beyond Gross Domestic Product as a measure of economic well-being, the Gross National Happiness framework, the conversations they've had with thousands...
A Literally Novel Approach to Spreading the GNH Message
R. Vania's new novel that centers around Gross National Happiness. Editor's note: When author R. Vania recently sent GNHUSA a copy of her new new novel The Dragon's Children, we were curious about why she decided to write a fiction book in which Gross National Happiness plays such a key role....
Trust in Government is Essential to Happiness
Division in this country or lack of trust in government? This election has shone an inescapably bright light on the divisions in this country. Yet we know from our conversations on the Happiness Walk that we are all much more alike than we are different, that the vast majority of Americans are hopeful and want...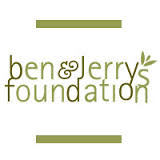 Ben and Jerry's Foundation Provides Generous Grant Support to GNHUSA!
GNHUSA is pleased to announce that we are the recipients of a "small grant award" of $1,000 from the Ben & Jerry's Foundation.  We had requested funding for our grassroots efforts, including the Happiness Walk.  The Grantmaking Committee wrote that they were impressed with our project "and felt it warranted some support." We are very...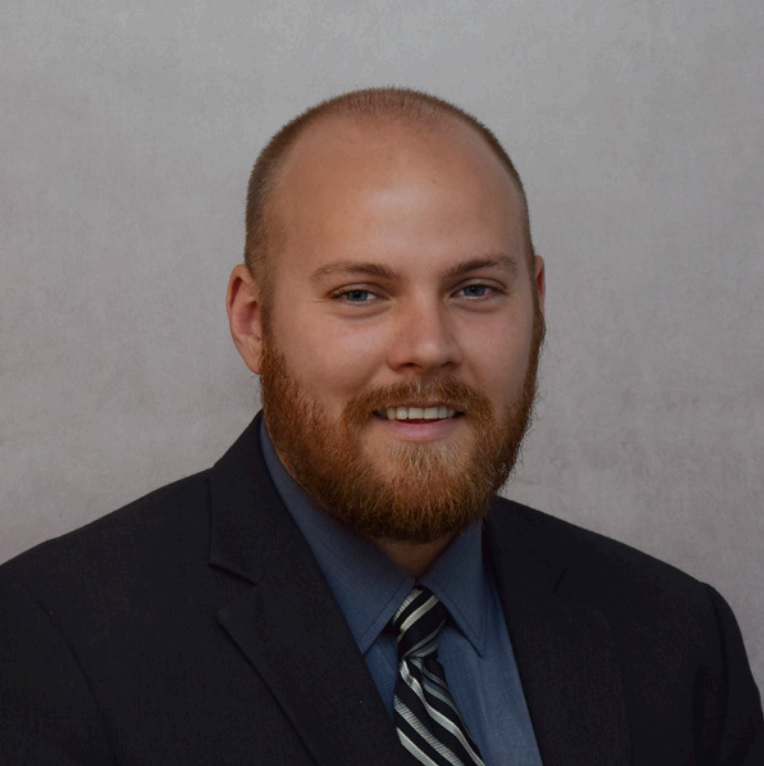 Rob Moore joins GNHUSA's board
GNHUSA is excited to share that Rob Moore is our newest board member. Rob is a policy analyst based in Columbus, Ohio. He is passionate about helping state policymakers make better decisions by providing them with rigorous analysis that measures progress and success using a variety of methodological tools. Rob has worked as an...
GNH Supports The People's Climate March: A Look Inside How It Works When You Are Serious About Happiness
If you think measuring the right things could change the world, then it behooves you to measure the way you go about promoting that idea. So, if you had been a fly on the wall at the last few Gross National Happiness Board meetings, you would have heard a lot of discussions about the development,...
Supporting Animal Welfare with the Charter for Happiness
Beth Allgood, Campaigns Director in the United States for the International Fund for Animal Welfare, was at GNHUSA's kick-off of the Charter for Happiness in Santa Fe, New Mexico in June, 2016.  She published her insightful views on the connection between a GNH paradigm and animal well being at the IFAW website on June...
An Update on the Inaugural World Happiness Summit
On September 29, 2016, Live Happy published an interview with World Happiness Summit founder Luis Gallardo about the how's and why's of the upcoming event.  An excerpt from the interview, by Donna Stokes, follows: "Join the party in Miami from March 17–19. The inaugural World Happiness Summit (WoHaSu) is on its way to Miami, March 17–19,...
The Happiness Walk: Meaning and Joy in Florida
Note: this description of joining GNHUSA's Happiness Walk was originally published at HappinessParadigm.com in September 2015.  In September 2016, as the Walk heads from New Mexico to Los Angeles, this essay remains very relevant. Walking the happiness talk! "Trying to be happy by accumulating possessions is like trying to satisfy hunger by taping...
Genuine Progress From The Bottom Up
Genuine Progress From the Bottom Up By Robert Beezat (www.robertbeezat.com) The 2017 EcoFest event in Racine, Wisconsin. Guest writer Robert Beezat is the author of  Knowing and Loving: The Keys to Real Happiness,  a philosophical and spiritual approach to happiness; and Character Based Management: A Key to More Productive & Effective Organizations, which focuses on job satisfaction...
What is GNHUSA? 10 Minutes with Santa Fe Unitarians
Santa Fe Unitarian Universalist Church While Happiness Walkers and GNHUSA co-founders/board members Paula Francis and Ginny Sassaman were in Santa Fe, New Mexico in May 2016, they were invited to speak as part of the Santa Fe Unitarian Universalist's Sunday service.  They were generously given 10 minutes to talk about gross national...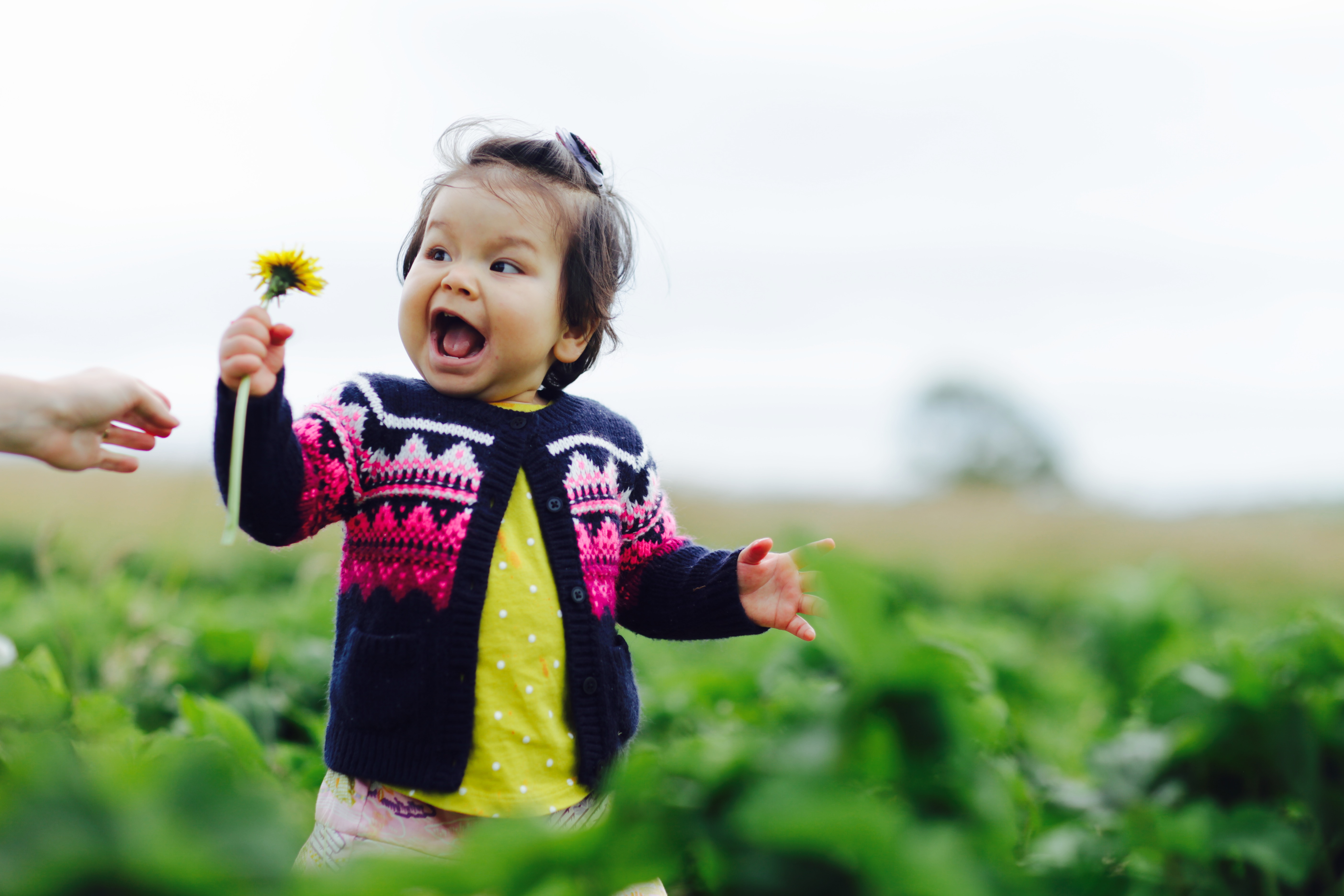 Good News! The 2018 Happiness Report Card Is Online. Bad News: It Doesn't Look Good. Good News: You Can Change That
Just out from our colleagues at the Happiness Alliance: an overview of 2017 data compiled from the Happiness Index, an online questionnaire available at happycounts.org. This year's "Happiness Report Card" is a combination of disquieting data points along with encouraging ideas how we can do better, especially in the areas of expressing love, caring...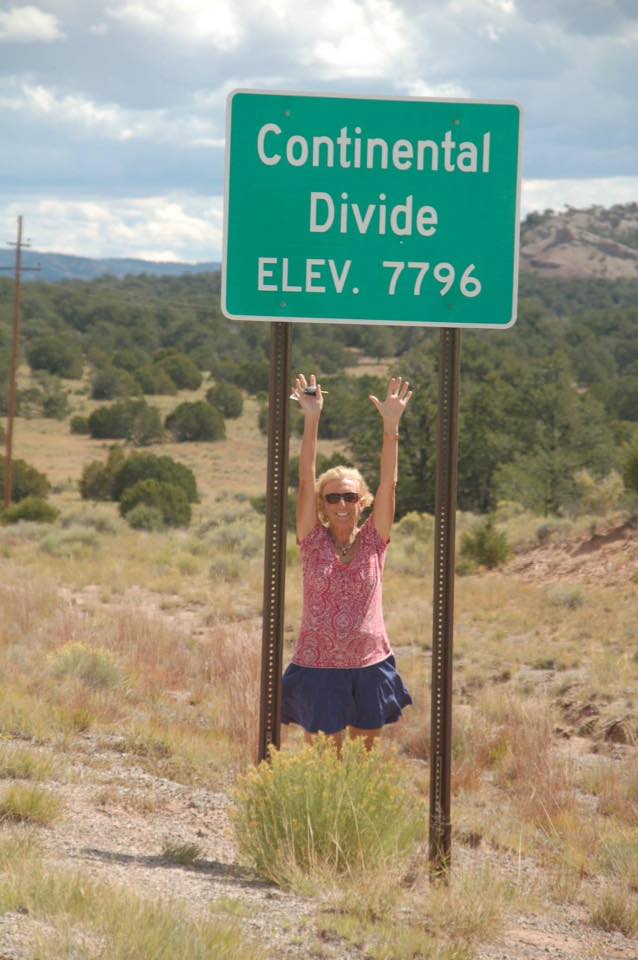 Becoming a Happiness Walker, and Loving It!
Suzanne conducting a "what matters most" interview on the road in New Mexico. By Suzanne Ganzak Carnill After meeting Happiness Walker Paula Francis on my home turf in Florida in 2015, I was determined to join her on the Walk.  My goal was September 2016 in New Mexico.   But how to prepare? I...
GNHUSA Expands Geographic Reach and Broadens Our Expertise with New Board Member, Jeannette Cabanis-Brewin
In January 2017, after years of studying Gross National Happiness principles, including traveling to Brazil for the 5th International GNH conference, writer/editor, organizational development expert and organic farmer Jeannette Cabanis-Brewin of rural Western North Carolina joined the GNHUSA Board.  She immediately agreed to serve as Secretary.Given Jeannette's background as a writer, editor, and poet,...
What counts during COVID-19?
If there is one point of agreement among prognosticators in 2020, it's that the second quarter of the year does not look good for the economy. A range of different forecasters including investors, former Federal Reserve Chair Janet Yellen, and the Congressional Budget Office have all projected that the national GDP will contract by...
Happiness Studies: The Fuel for the Fire (or Why Happiness Studies Are Important to Understanding and Improving Society)
By Alice Vo Edwards I love numbers. Information that can be shared with numerical data is more inspiring than data without numerical backup. For example, which sounds more like something you'd like to support: Donate money. OR Donate money — every $1 you give will provide 3 meals. Both of these are real examples of ask statements...
The Unifying Power of Happiness Dinners
There's a reason a picture of my granddaughter illustrates what is essentially an extended invitation to you -- yes, you, the person reading this right now -- to celebrate the 5th annual International Day of Happiness (IDOH) by hosting a Happiness Dinner.  The photo's relevance will soon be clear. First, though, I want you to know...
Huge Gratitude to Linda Wheatley!
The visionary Linda Wheatley Tis the season for gratitude.  From a GNHUSA perspective, no one deserves our thanks -- and the thanks of everyone involved in the Gross National Happiness movement -- more than Linda Wheatley. Linda, who resigned from the Gross National Happiness USA (GNHUSA) board in September, was the key force behind...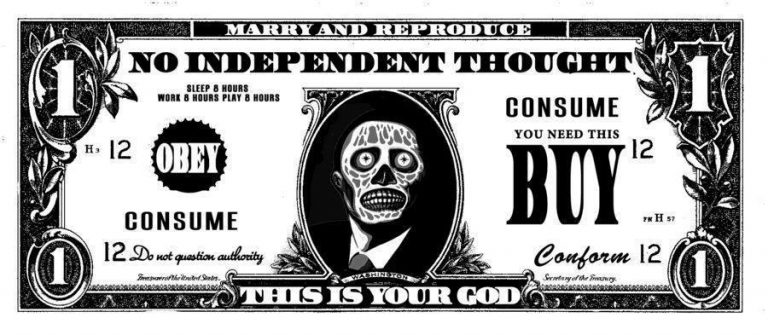 Your Lifestyle Has Already Been Designed (The Real Reason For The Forty-Hour Workweek)
Editor's note: One of the 9 domains of happiness as laid out by the Bhutanese Gross National Happiness system is Time Use.  In December 2014, David Cain captured the interdependent nature of personal time use and a GDP-driven economy in this article for "The Mind Unleashed." By David Cain, raptitude.com "Well I'm in the working world again....
Exciting News from New Zealand: Plans to Use Well-being Measures!
New Zealand Prime Minister Jacinda Ardern. We were so excited to read about New Zealand Prime Minister Jacinda Ardern's February 1st speech, in which she announced ground-breaking plans for her country to measure its success holistically, using a tool and framework her Finance Minister Grant Robertson is calling, "the well-being budget." In...
Sisters in Happiness
Note: this piece by Paula Francis, GNHUSA's chief happiness walker and co-vice president, was first published on the Project Happiness website after she and Project Happiness filmmaker and author Randy Taran met in Palo Alto, California:  We recently celebrated the International Day of Happiness. This is an annual event on March 20th to remind us...
GNHUSA President Beth Allgood Presents at International Happiness Conference in Bhutan
Beth Allgood wears many hats, including U.S. Campaigns Director of the International Fund for Animal Welfare (IFAW) as well as President of the GNHUSA board. Both hats were appropriate when she presented her paper, "Beyond GDP: True Wellbeing for Animals and People" at the international GNH conference in Bhutan in November, 2015.  What an...
World's First Happiness Museum to Open in London
Leave it to the wonderful folks at Positive.News to unearth this little gem: the world's first museum of happiness will be opening in London. Reporter Tom Lawson posted on June 9, 2017 that the museum will be happening thanks to crowdfunding, and that it will be dedicated to "the science, art and history of happiness." There is...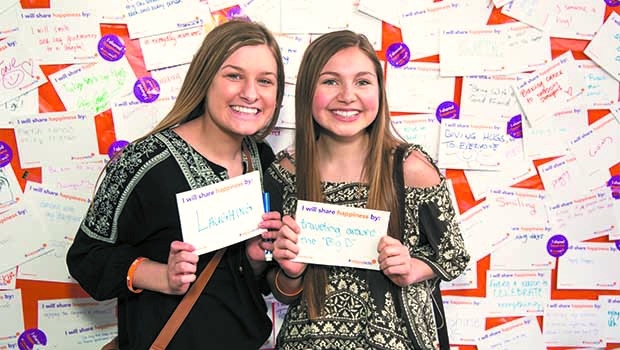 Live Happy Invites All to Join #HappyActs Celebration
Photograph by Brian Coats Help us make the world a happier place. Live Happy is thrilled to announce our fourth annual #HappyActs campaign! During the entire month of March, in honor of the United Nations' International Day of Happiness, we will be sharing #HappyActs—small, simple actions you can perform to spread kindness, fun and joy in...
GNHUSA Board Member Rob Moore Speaks at Economic Democracy Conference
Earlier this month, board member Rob Moore spoke at the Our Economy: Economic Democracy and System Change conference at the City University School of Labor and Urban Studies. Moore spoke on a report GNHUSA published last fall on the Genuine Progress Indicator (GPI) in Ohio, an alternative indicator for economic progress that includes environmental...
Bhutan Happiness Conference: True Well-Being for Animals, People
IFAW Project Manager Dr. Erika Flores agreed to foster momma dog Kiki, who was abandoned by her previous owner, and her 8 newborn puppies. A neighbor who sometimes feeds Kiki had noticed that she was pregnant, and was concerned about the health and safety of mom and pups. Dr. Flores...
Online Business Publication Highlights Well-Being Measures for Employees
One of the cornerstone's of GNHUSA' s work is the concept that what we choose to measure is critically important in guiding policy-making, in businesses as well as on the governmental level.  Naturally we're interested in how others are approaching the "measuring-what-matters" issue -- like Sharon Florentine, Senior Writer for the online business site,...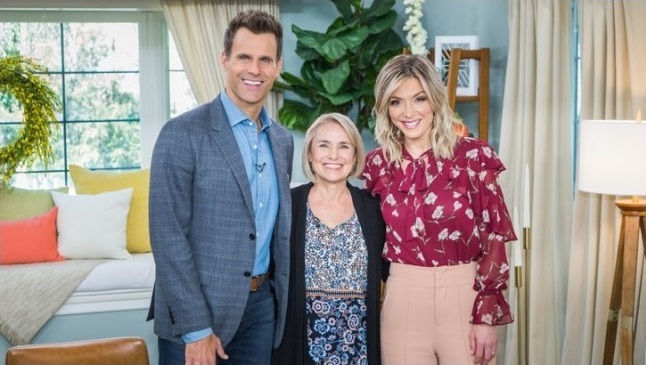 Appearing on Hallmark Channel's Home and Family Show
Paula Francis visits with Home and Family to share her journey, which has lead her to walk over 7,000 miles in 24 states. She explains that a Happiness Walk is a walk around the country to ask people what really matters in life. She encourages the walking over driving because that is the best...
CONTENT IDEAS:
To submit news material for consideration, please contact us.
DISCLAIMER:
GNHUSA is grateful to our blog contributors. Each essay represents the writer's individual perspective, which GNHUSA may or may not endorse.