From Krista Tippett: Wisdom on Changing What We Measure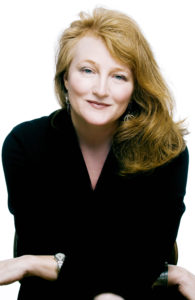 Though Krista Tippett never uses the words "alternative indicators" or "gross national happiness" in her beautiful new book Becoming Wise, there is a passage that goes profoundly to the heart of the GNHUSA movement.  Tippett's observation reminds us of what we're really working toward, a positive, unifying vision for all Americans:
"Meanwhile, we developed too ready and fluent a vocabulary in the blunt metrics of the market, the numbers. I'm stretching my point only a bit when I say that in American life, every vision must begin and end in an economic argument in order to be heard, on urgent matters of human life: labor, education, immigration, refugees, prisons, poverty, health care.
Rename these "issues" in light of what is at stake in human terms, and consider the complex mix of questioning, applied virtue, and yes, political and economic wisdom we need to muster for robust, sustained, generative grappling: the future of human vocation, of how we punish wrongdoing and create space for redemption, how we treat outcasts and strangers and the hungry, how we re-imagine health in a world of ever longer lives, how we nurture our children's minds and equip them for the world they will navigate and make. We know in our hearts and minds that we are bigger and wilder and more precious than numbers, more complex than any economic outcome or political prescription can describe."
Sometimes the work of GNHUSA — which is to raise the awareness of both policy makers and individuals about just how important numbers can be in guiding our decisions — can seem dry or boring for the non-economist and data fans among us. Krista Tippett's observation highlights that paying attention to what we measure is anything but boring. At its best, a GNH measurement approach is truly an act of love.  From this perspective, numbers can be our allies, not our enemies, in addressing all the aspects of human and animal well-being that Tippett refers to. It is not impossible to employ statistics to show diminishment or improvement in health, happiness, diversity, and the like. Numbers, like most human artifacts, are morally neutral … it is the way we use them that "counts."