Charter For Happiness is an expression of commitment to a new economic model – one that makes happiness and wellbeing our new bottom line. GNHUSA invites you to read and sign the charter.  Anyone can join in and every signatory demonstrates our collective interest to increase happiness and wellbeing for all!
Signing the Charter for Happiness is a no-cost ACTION you can take RIGHT NOW to help make the shift toward a healthier and more just society.
Add your voice to this movement by becoming one of the first 1,000 people to the sign the Charter for Happiness.
Charter for Happiness
Making Happiness Our New Bottom Line
Happiness Defined
Though happiness means many things to many people, we assert that on a broad systemic basis it means peace, economic and environmental justice, and wellbeing so that all people, animals, and the planet can thrive.
Happiness Matters!
Philosophers have long known this, including Aristotle who said "Happiness is the meaning and the purpose of life, the whole aim and end of human existence." Contemporary scientists in the positive psychology field are affirming the foundational importance of happiness to individual and societal success.
On a global scale, the General Assembly of the United Nations proclaimed March 20th International Day of Happiness in 2012 "recognizing the relevance of happiness and wellbeing as universal goals and aspirations in the lives of human beings around the world and the importance of their recognition in public policy objectives".
Happiness As Responsibility
Along with our right to the pursuit of happiness as written into the Declaration of Independence, comes an ethical responsibility to exercise that right: to better guide our decisions, actions, and policies with compassion in ways that honor and respect the richness and diversity of our planet, making it possible for all people to pursue happiness.
Happiness Data
Gross National Happiness USA (GNHUSA) promotes the use of wellbeing indicators to measure major factors that contribute to our collective happiness and wellbeing. There are many measurement tools available for current use, including happiness surveys. Because you get what you measure, measuring what matters makes sense!
Personal Happiness
While personal happiness is a worthy goal in itself, its greater value lies in its capacity to help us all be better citizens of this planet. Happiness results from an intentional effort and adjustment to the way we live. Personal happiness contributes to better relationships, greater health, more optimism, self-efficacy, greater resiliency, creativity and the ability to reach our highest human potential.
Societal Wellbeing
Families, neighborhoods, businesses, organizations, cities, states, nations and the international community thrive when people are happy; greater individual happiness leads to greater societal happiness and vice versa. This requires focused efforts to build and strengthen the systemic conditions of happiness. When people flourish, communities flourish and so does the planet.
Happiness As Policy
Signatories to The Charter for Happiness lead the nation in calling for economic, environmental, and societal justice by listening to the voices of the people, measuring what matters, and instituting practices and policies that support the conditions of happiness.
By acknowledging holistic domains of wellbeing and giving each of them equal weight, policy makers – at all levels – make sound decisions on complex issues. Hence, these decisions create the greatest opportunities for happiness and the flourishing of all beings and the planet.
The Happiness Movement
GNHUSA is a movement of movements; it is dedicated to being a platform for positive change, promoting and connecting movements and organizations that advance conditions of happiness, and to inspiring action towards creating greater happiness and wellbeing for all.
Today I sign the Charter For Happiness, joining this movement committed to measuring what matters and making happiness our new bottom line!
---
Sign the Charter
Share It!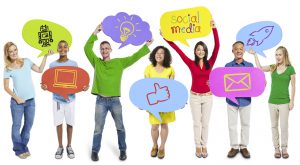 By sharing the Charter for Happiness you strengthen our unified voice "Happiness is Our New Bottom Line".
The buttons below and on the side make it easy.
News about the Charter for Happiness
Charter Signatories
Total Records Found: 669, showing 25 per page

| First Name | Last Name | State (NY,VT..) | Organization |
| --- | --- | --- | --- |
| 2020 | Theory | | Think Tomorrow Today |
| Beverly | Lessane | NORTH CAROLINA | The Institute for Divine Health, PC |
| Robyn | Dane | ID | Love, Peace, Harmony Foundation |
| Manijeh | Motaghy | CA | Perfectly Here |
| TARA | LEDBETTER | Washington | |
| Tami | Bartels | MT | |
| Linda | Bradway | FL | |
| Jacquelyn | Somach | Fl | Psychologist |
| Bhoomika | Manjunatha | Karanataka | Students |
| Skylar | Lanier | South Carolina | |
| John | Visher | Ca | |
| Marta | Bello | NY | Miss |
| Norberto | Villanueva | CO | |
| Deborah | Faria | FL | Mind Movement Institute of Lifelong Learning |
| Deborah | Faria | FL | Mind Movement Institute of Lifelong Learning |
| John | Ocansey | Illinois | Allied Institute of Professional Studies |
| Gunnar Rafn | Jónsson | | |
| Lindsey | Scalera | Michigan | MSU Center for Regional Food Systems |
| Ramesh | Ravala | Maryland | |
| Lisa | French | TN | |
| Zia Ur | Rehman | Islamabad | IIUI |
| Robbin | Miller | MA | Potential Plus |
| Kathleen | Nolin | MA | |
| Charlotte | Reeves | NC | Northcentral University |
| Judi | Notturno | Ma | |