The World Happiness Summit: a Time of Connection, Celebration and Opportunity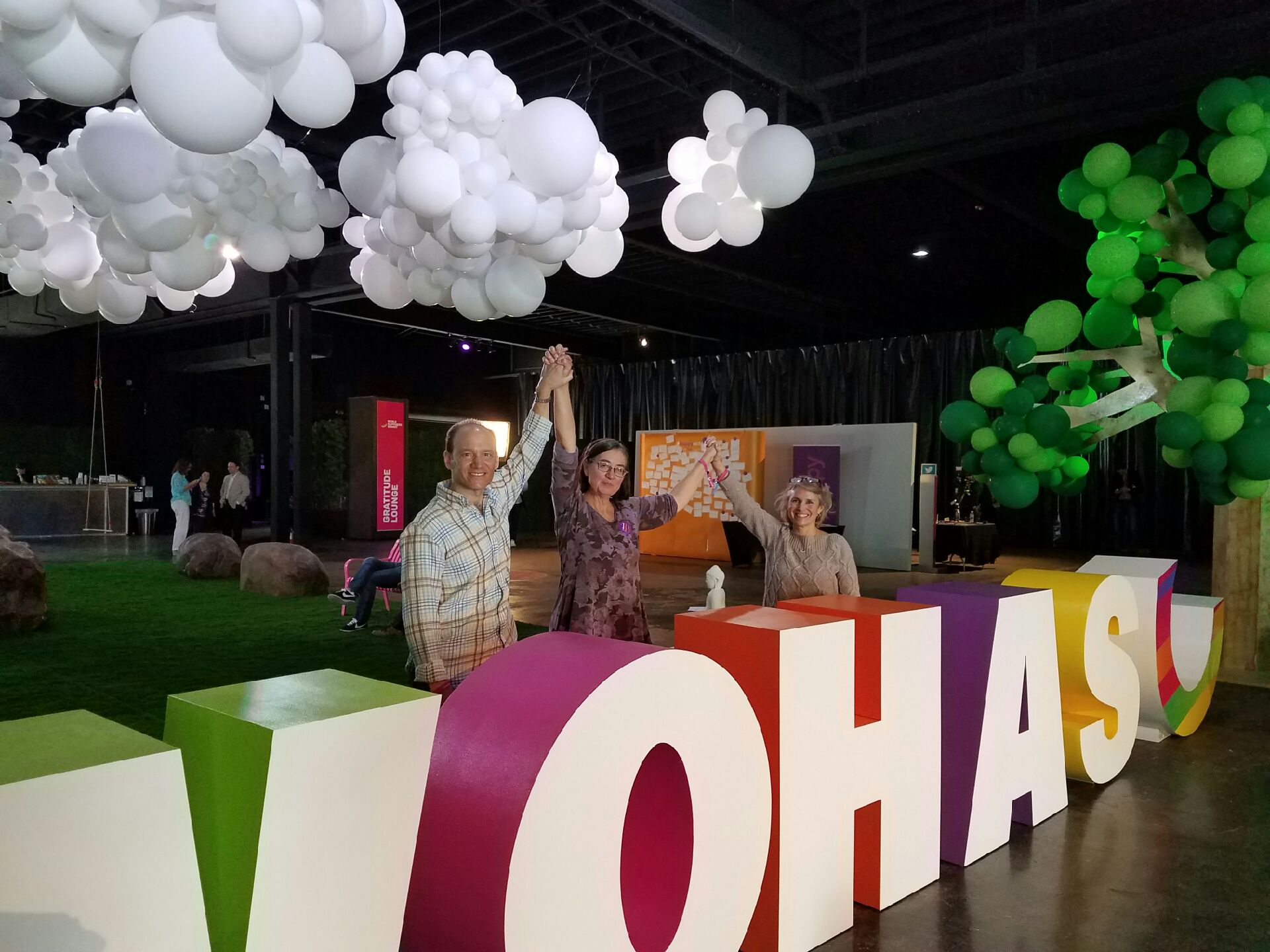 For Brian Kaminer, Ginny Sassaman, and Paula Francis — the GNHUSA board members who traveled to the first World Happiness Summit (WoHaSu) in Miami in March, 2017 — there was a lot to celebrate.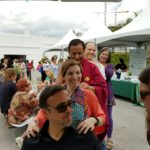 From listening to Sir Richard Layard (one of the world's premier economists studying the economics of happiness and well-being) to inviting other WoHaSu attendees to sign our GNHUSA Charter for Happiness and diving wholeheartedly into the worldwide happiness community, we had four amazing and productive days.
Perhaps the most organizationally valuable aspects of WoHaSu for us were 1) strengthening and creating partnerships and connections; 2) gaining greater media awareness for our work in general and the Happiness Walk in particular; and 3) planting the seeds for grassroots GNHUSA activity.
Partnerships
We made new connections, and deepened and renewed other relationships with economists, researchers, and happiness activists in the happiness movement worldwide, United States and worldwide —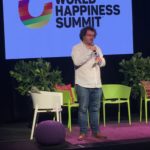 including Nic Marks, creator of the Happy Planet Index, and, it turns out, a fan of the Happiness Walk; Laura Musikanski, our longtime friend and ally from the Happiness Alliance in Seattle; Mariano Rojas, President of the International Society for Quality of Life Studies;  and Dr. Mark Williamson, Executive Director of Action for Happiness. One highlight was an hour-long discussion with Dr. Saamdhu Chetri, director of the GNH Centre in Bhutan; Dr. Chetri was very generous in offering his insights on the future of our shared GNH movement.
Another highlight was hanging out with the Live Happy crew, including playing cameo roles adding our thoughts to Live Happy's "Happiness Wall" during while co-founder and Editorial Director Deborah Heisz was on a live internet feed.  One more highlight, of so many, was meeting  Jayme Illien, founder of the United Nations International Day of Happiness — which GNHUSA marks every year with Happiness Dinners.
Media Connections
We didn't get photos of everything, even with our three different smart phones.
Among the "lost shots" were our conversations with Tal Ben-Shahar, one of the leading happiness teachers in the world and now the star of "Happier TV." Tal is interested in sharing some of the video collected from the Happiness Walk, which means international coverage of the Walk interviews. We also made an important social media connection the friendly and smart folks behind the Plasticity app. And, finally catching some of the action on camera, we each did an interview with Amy Blankson, author of The Future of Happiness.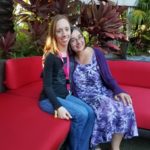 One final shout out must go to Nicole Stottlemeyer, who, in addition to being WoHaSu's facilitator of facilitators, was also our lovely connection to the Certificate in Positive Psychology alums group (including Ginny). It was Nicole's facilitation that opened the door to a new group of GNHUSA activists in Miami — not to mention, it's always great to re-connect with her giving spirit.
 Finally, here are a few more photos that capture just a bit of the WoHaSu 2017 experience: