GNHUSA Delegation Will Join the World Happiness Summit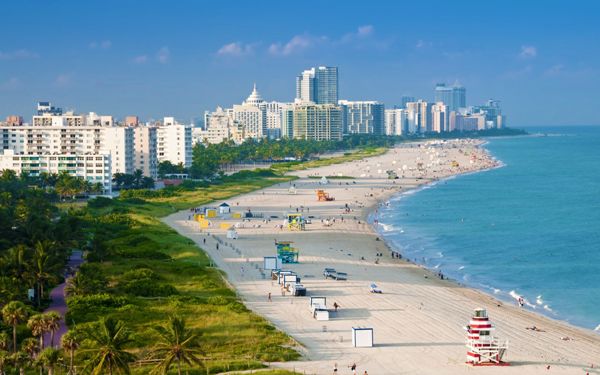 World Happiness Summit
Yes, a GNHUSA delegation is headed for Miami, Florida in mid-March — but don't expect us to spend a lot of time at the beach.  Instead, Paula Francis, Brian Kaminer, and Ginny Sassaman plan to spend a lot of time indoors, at the historic World Happiness Summit, working hard to raise awareness of and support for specific GNHUSA projects like the Charter for Happiness, the Happiness Walk, and the International Day of Happiness dinners as well as the gross national happiness movement in general.
Meeting with Partners
We plan to meet and strategize with longtime friends like Laura Musikanski from the Happiness Alliance, new partners like Live Happy magazine (home of the #HappyActs campaign throughout the month of March), and even newer colleagues (those we will meet there!). 
Learning
We'll also be learning.  The World Happiness Summit organizers aim to "increase awareness on happiness as a life choice, as a human right and as an enabler of human development and social innovation."  To do that, they've invited a range of top-notch international and national presenters including Saamdu Chetri, Director of the Gross National Happiness Centre in Bhutan, and Ruut Veenhoven, Director of the World Database of Happiness. Joining these two measuring-what-matters experts will be positive psychology superstars Tal Ben-Shahar and Sonja Lyubomirsky — and many more luminaries.
"If we really want a world with more happiness and less misery, let's focus on making it happen," writes WHS founder Luis Gallardo.  "

We need a world with less judgment and more wisdom, we need individuals with the courage to make a positive social impact and institutions that embrace the principle of collaboration. We need businesses that make their employees proud of belonging to them and their clients loving their products and services. We need Schools and Universities that help build human beings as 'whole individuals' ready to collaborate, and be the best they can be. We need governments that create policies and spaces for people to thrive in society. …  (w)hen we are committed and at service to building inclusive societies, we are seeding a world with less misery."
Join Us at the Summit
That's what the World Happiness Summit is all about.  And here's the best part: it doesn't have to be just the GNHUSA contingent soaking in all this knowledge and wisdom — it can be YOU, too.  This conference is open to the public.  To YOU.
10% Discount
Want to join us?  Click here, and use discount code GNHUSA to get 10% your pass.